Digitise Your Capital Introductions
Business as usual is not an option anymore
Poor Data Management
Multiple external data-sources and ad hoc internal inputs lead to incomplete, inaccurate, and unconsolidated data sets.
Inefficient Workflows
Manual processes for accessing intelligence and reporting on hedge fund clients is a waste of your teams resources.
Global Incoherency
Different regional teams and non standardised information sharing makes work one off as opposed to building up a knowledge bank.
Brand Indifference
With many private and smaller CI teams launching globally, essentially there is no differentiation to the offering.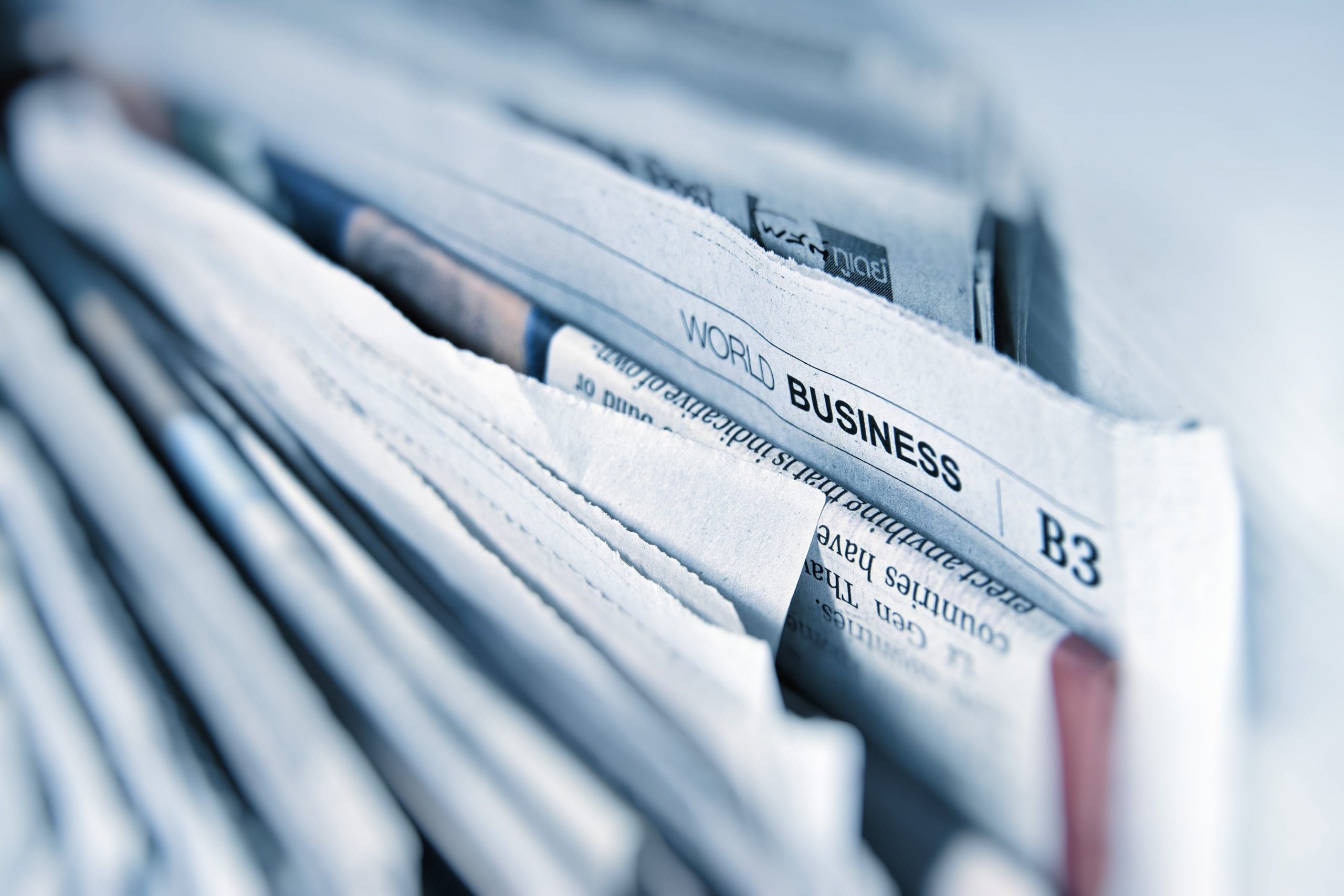 Introducing Edgefolio for Cap Intro
---
A compliant, scalable technology solution which allows capital introduction teams worldwide to raise assets through a better client experience and a more intelligent sales process.
A web application tailored to the needs of your Cap Intro team, listing all fund data (HFR, HFM, Eurekahedge & more) into one accessible and modern website.
Workflow tailored for collaboration and efficiency around fund search and filtering, monitoring, performance and peer analysis.
Calculates all your analysis out of the box, and lets you generate reports and export data in a format customised to your needs.
Try it for yourself
---
Experience how Edgefolio for Cap Intro allows capital introduction teams worldwide to raise assets through a better client experience and intelligent sales process.
Enhanced Data Quality
Consolidated Hedge Fund Database
One unified system, automatically importing all hedge fund data and consolidates it into a single format.
Includes your own internal data
Admin users can add more fund data on their own, in batch from Excel or directly in the application.
Sensitive/Proprietary data
A dedicated environment means you can safely store sensitive information. No infrastructure or database is shared with other clients.
Easy maintenance of data across teams
Anyone across CI & Business Consulting can edit data and mistakes, and all changes are immediately published for everyone.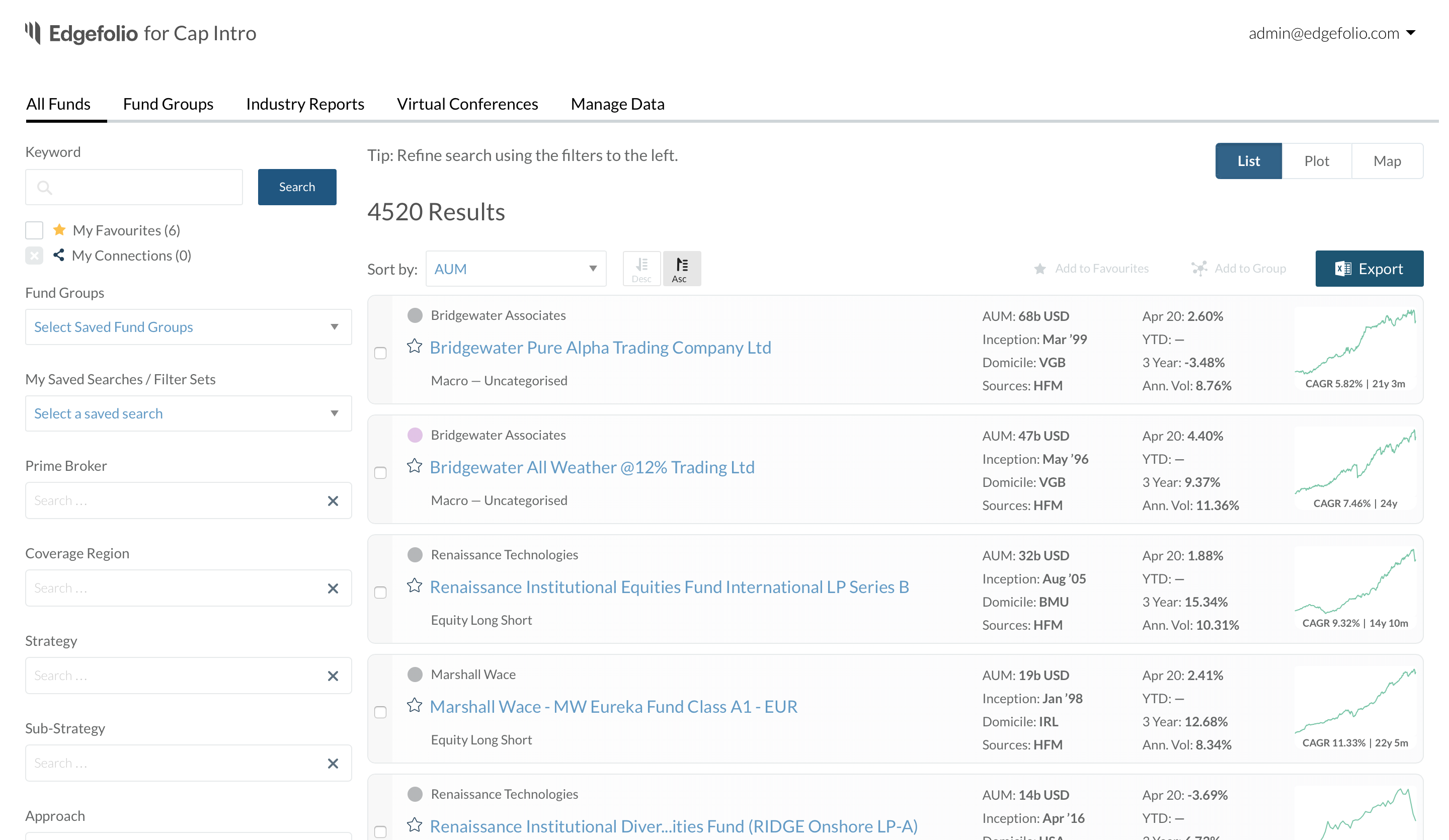 Efficiency Boost
Web-based application accessible anywhere
Offers a beautiful modern design that is ready to be client-facing, not just your internal team. It's responsive and iPad friendly.
Boost to cross-selling and new businesses
Edgefolio adds business intelligence to your client interactions. This knowledge is shared with other teams and information is not siloed anymore.
Less overhead time
All funds get many performance metrics computed automatically. Peer analyses calculated at scale at a click of a button.
Reporting automation
Automatically generates multiple types of reports (Fund Analysis, Peer Analysis, Industry-wide Reports, etc.)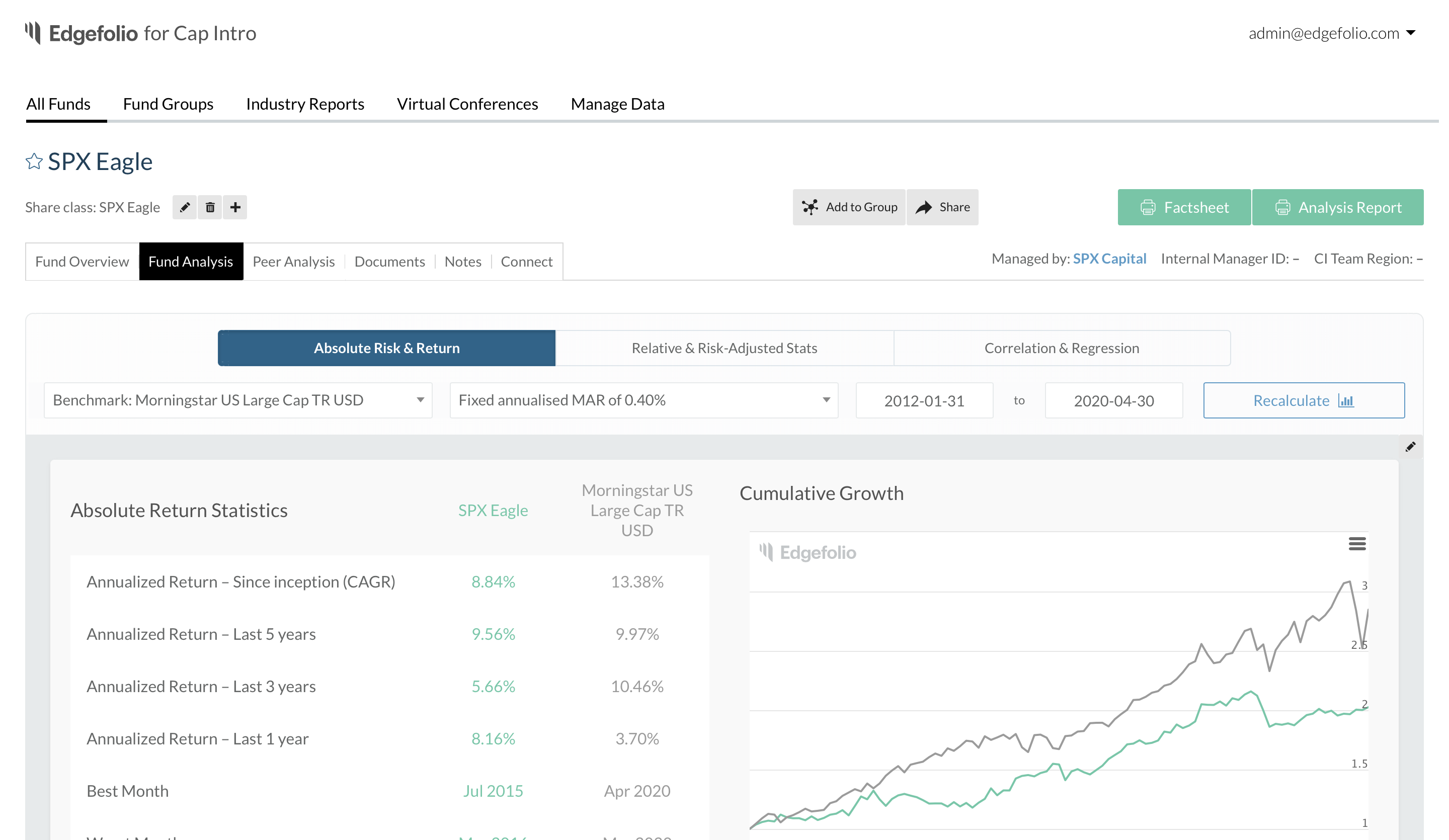 Global Cohesion
Standardised reports available globally
Everyone accesses analysis and reports in exactly the same format, all based on the same data.
Reduction of inbox noise
With a single source of truth, there is no need to send Excel files by email and ask for outdated reports.
Digital sharing at a click of a button
Safely send links to a fund profile or a particular analysis or report, protected by granular rights management.
Collaboration built-in
Easily and quickly share fund groups and research with others across all departments: Market, Cap Intro & Consulting, and the wider sales and business teams.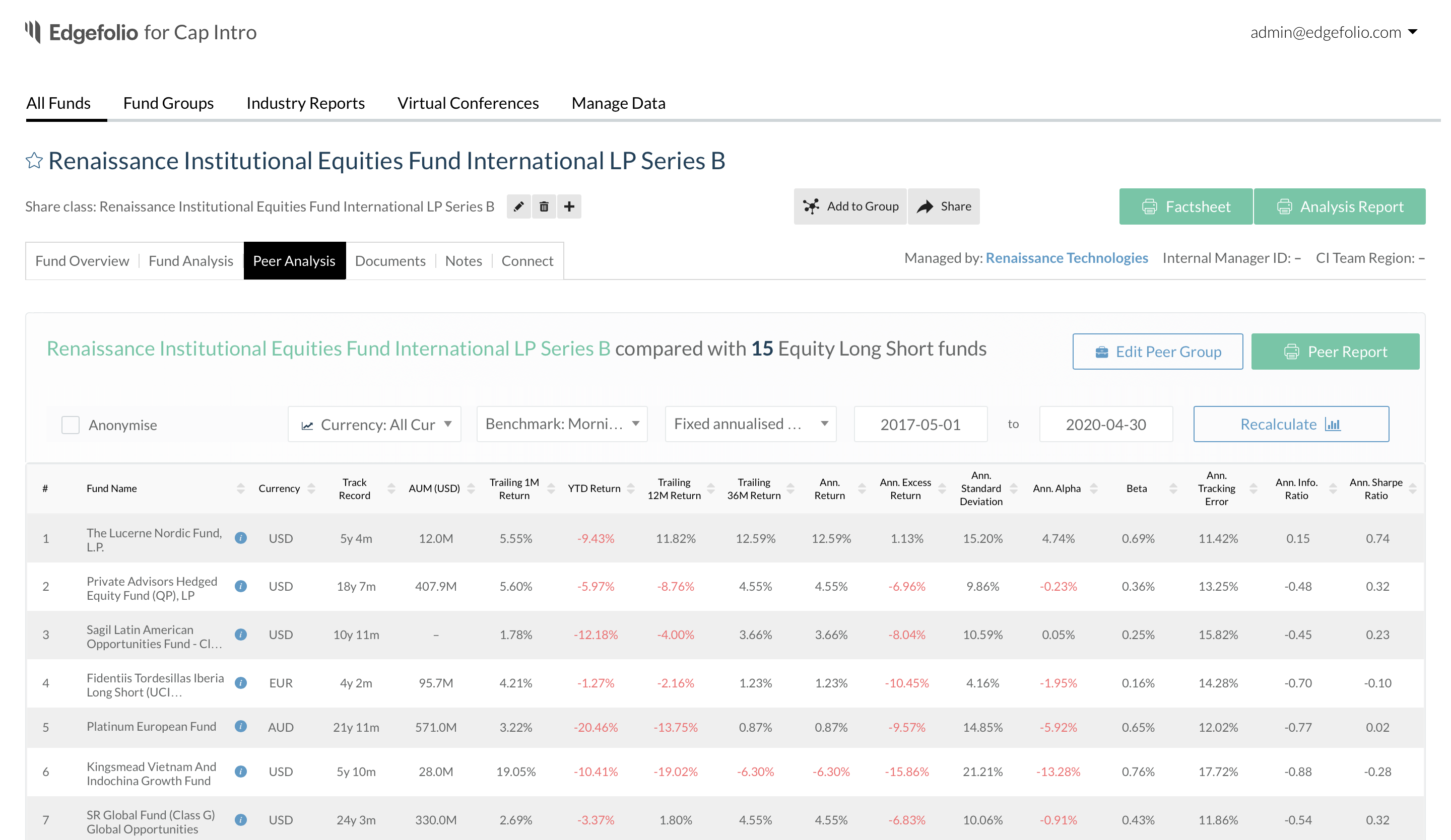 Brand Enhancement
White label solution: your own branding
We customise the application to apply your company's branding style guidelines.
Bespoke client experience
A modern design that was made for client-facing technology allowing for increased global exposure and brand recognition.
Increased awareness of customer demand
Stay more informed about industry trends and client demands. Bring more business intelligence to your discussions.
Fast response times
Respond to client questions on the fly with a quick search or analysis. Use an iPad to talk about funds and answer questions right there in your meetings.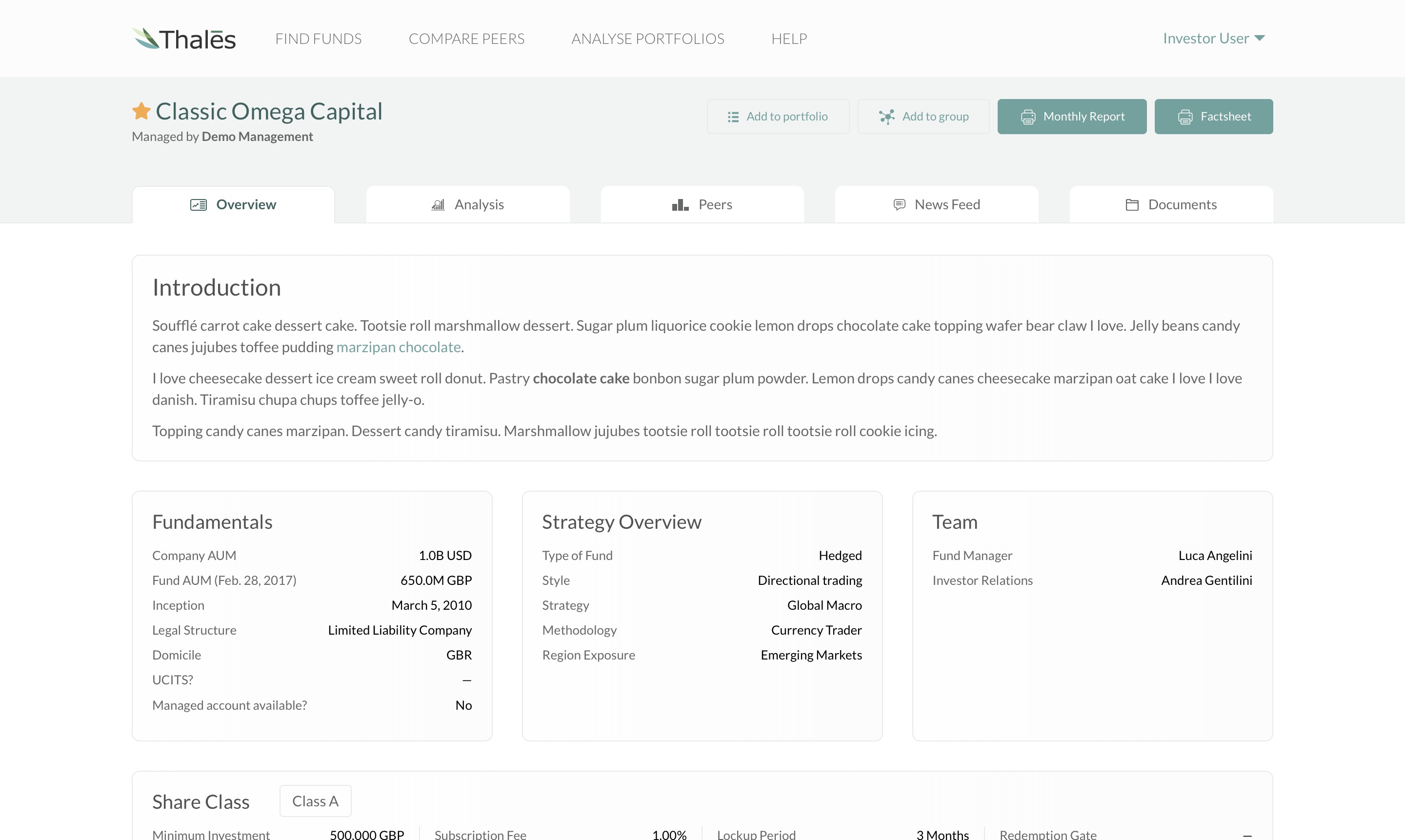 How it works
Project Delivery
---
You get the benefit of a powerful solution customised and dedicated to you, delivered in record time as a turn-key solution. There is no need to involve any internal development team or engineers, nor any long in-house processes.
1. Start from our existing IP tailored for Cap Intro
The base solution is already tailored to the needs of existing Cap Intro teams. We have successfully delivered this project to large global teams, and know what to expect.
2. We setup, host and maintain the solution in our cloud
We provision a dedicated cloud environment specifically for you on Microsoft Azure. Our architecture is robust and has passed security and compliance requirements from leading investment banks.
3. User acceptance and access handed over
Login details are issued to your end users, and that's it. From that point, fund data is automatically updated regularly, we step back, and you enjoy the ride.
4. We listen to feedback and keep improving further
Our products continue to evolve from the high quality feedback of our clients. This can be either developed for you exclusively, or everyone can benefit if you share it with others.
You're in good company
We are trusted by some of the world's leading institutions
---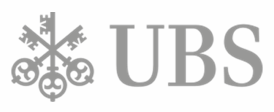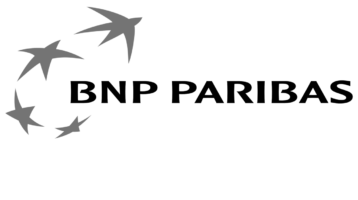 Experience Edgefolio for Cap Intro
---
See how the tool allows capital introduction teams worldwide to raise assets through a better client experience and intelligent sales process.