5.2 Release notes: October 2022
---
Kanban board
The kanban board is a new way of displaying and managing your prospect pipeline. It's a highly visual screen found throughout many CRMs, listing all deals in an interactive table format, with each column representing a status within the pipeline.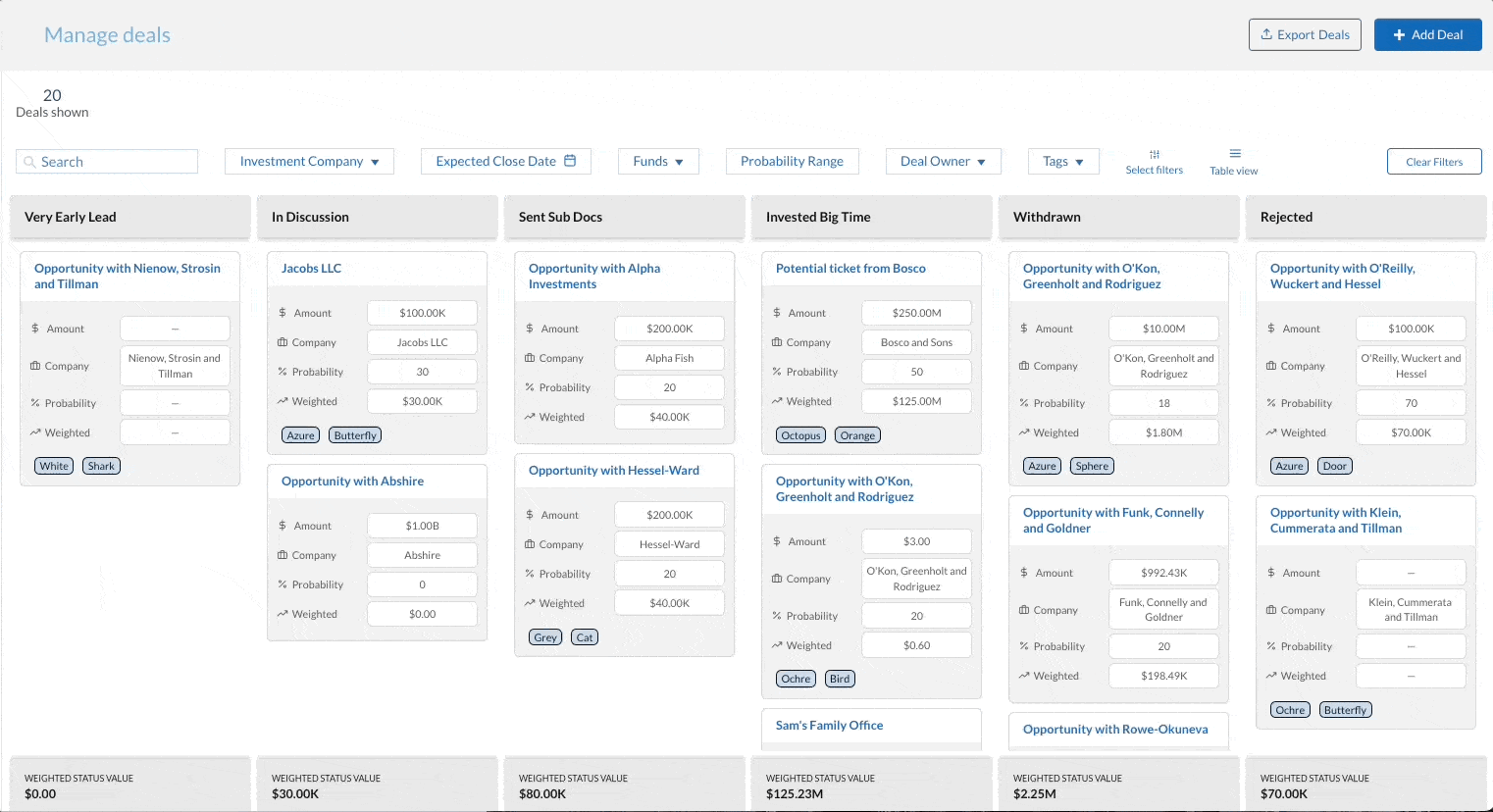 Other new FundPortal enhancements
Previous FundPortal releases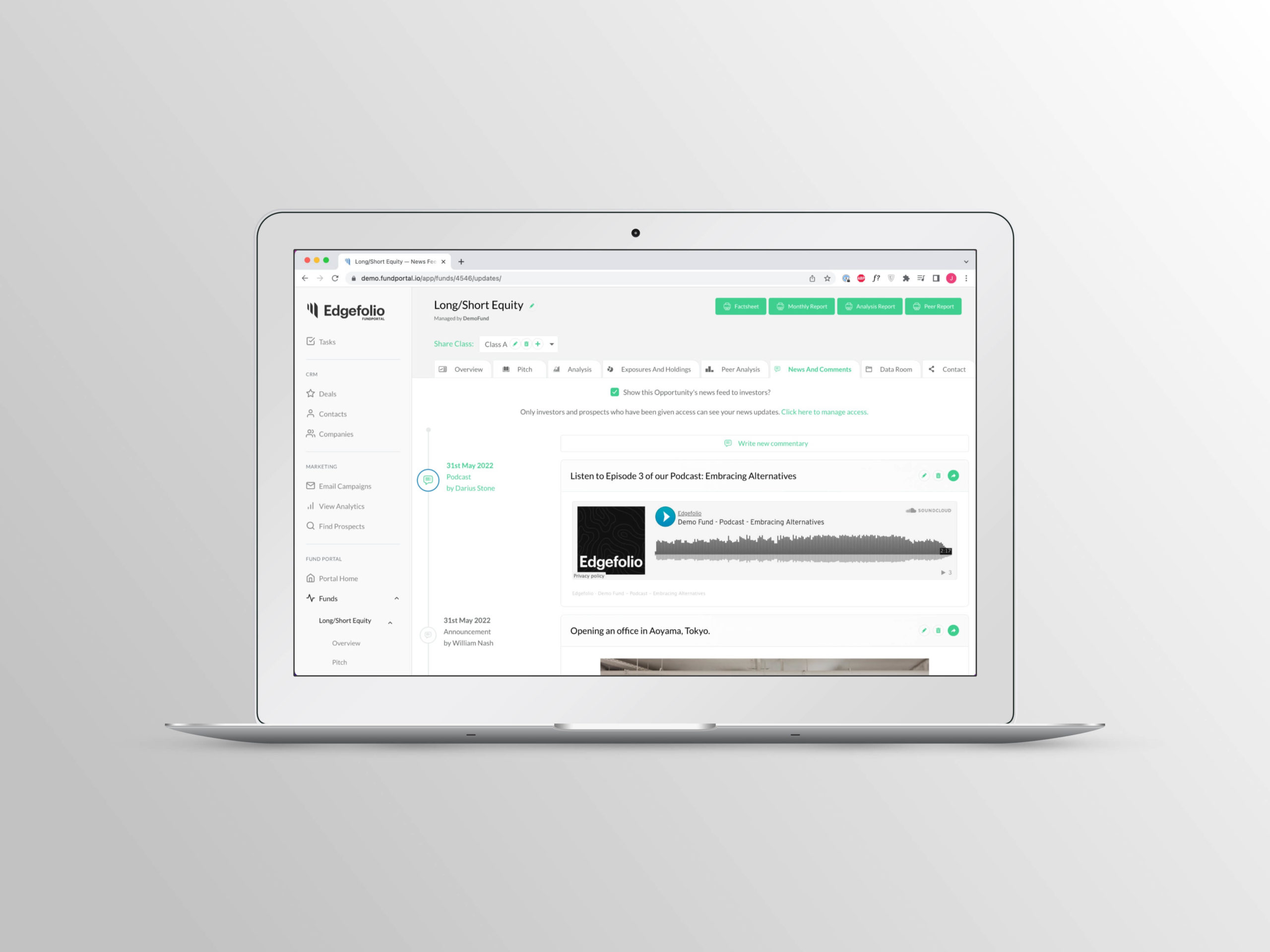 Following a big 5.0 upgrade, the 5.1 release adds some small, but mighty new features to FundPortal.