Connecting the Asset Management Industry
The platform for investors, managers, sales and advisory teams
Learn More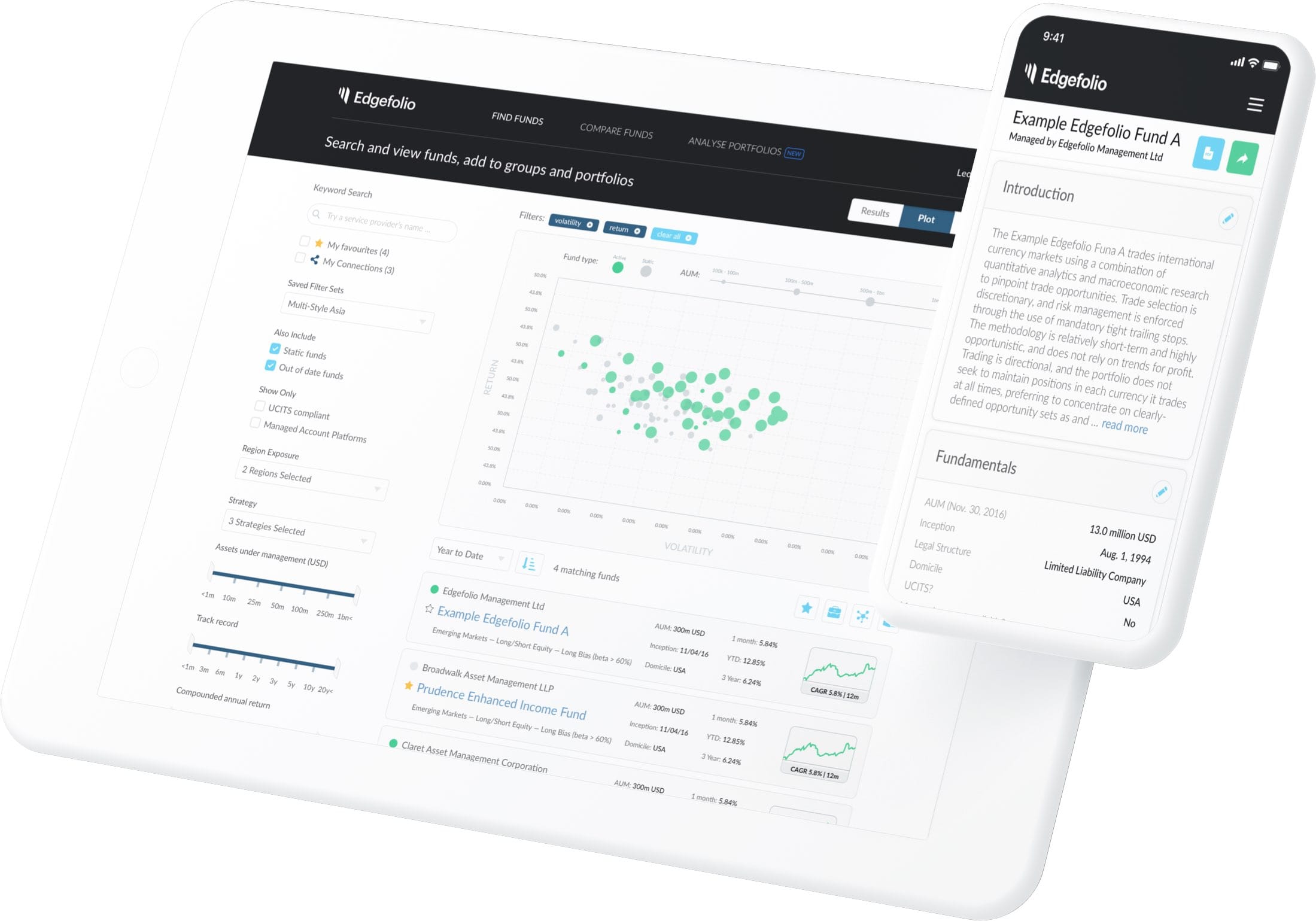 FundPortal for Fund Managers
FundPortal is a modern investor portal. It's a bespoke CRM. It's a powerful campaign manager. It's everything fund managers and marketers need to engage their clients, convert new prospects, and keep everyone happy!
Learn More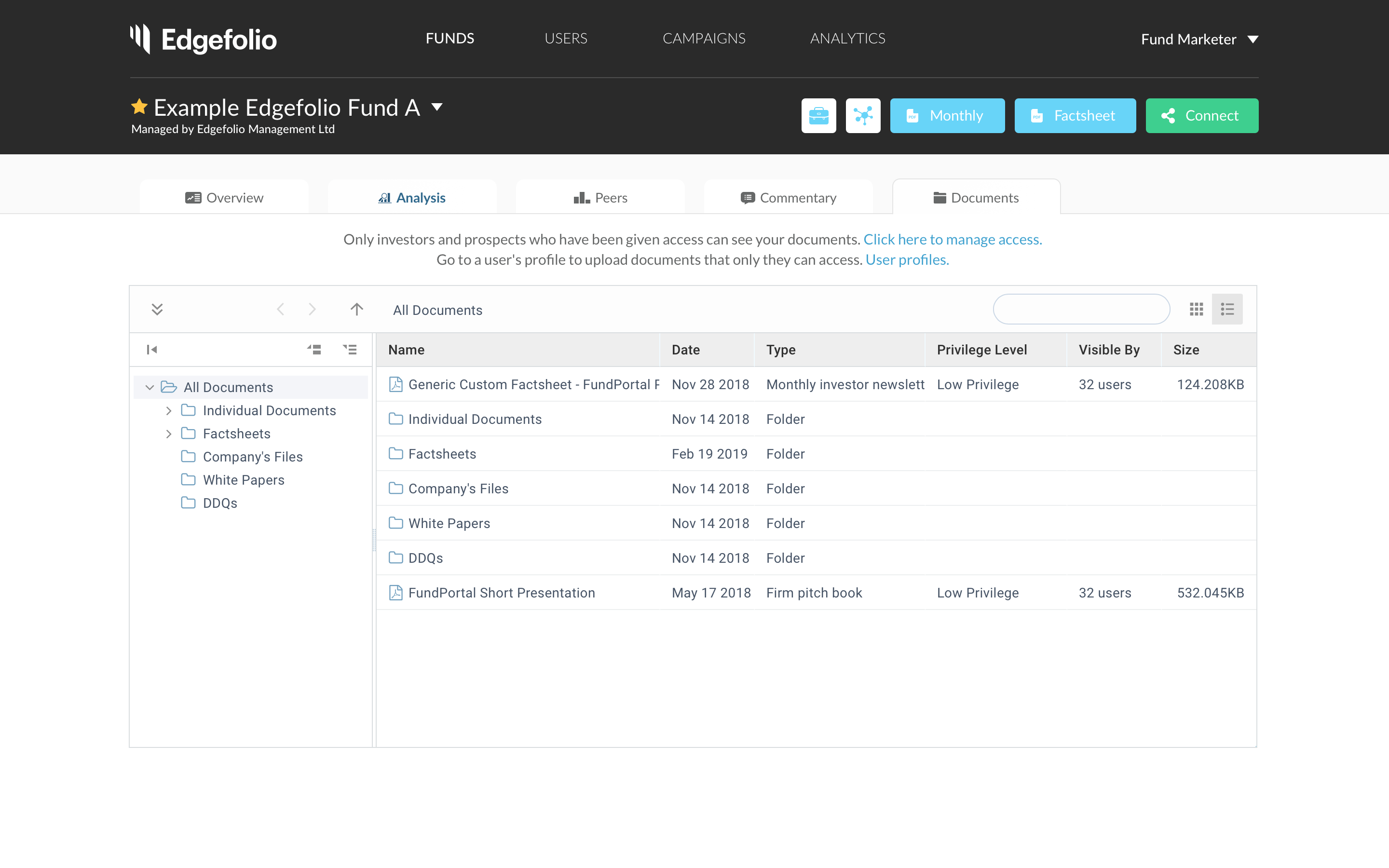 ResearchEdge for Fund Allocators
ResearchEdge is a powerful analysis and due diligence platform for traditional and alternative investments.
Learn More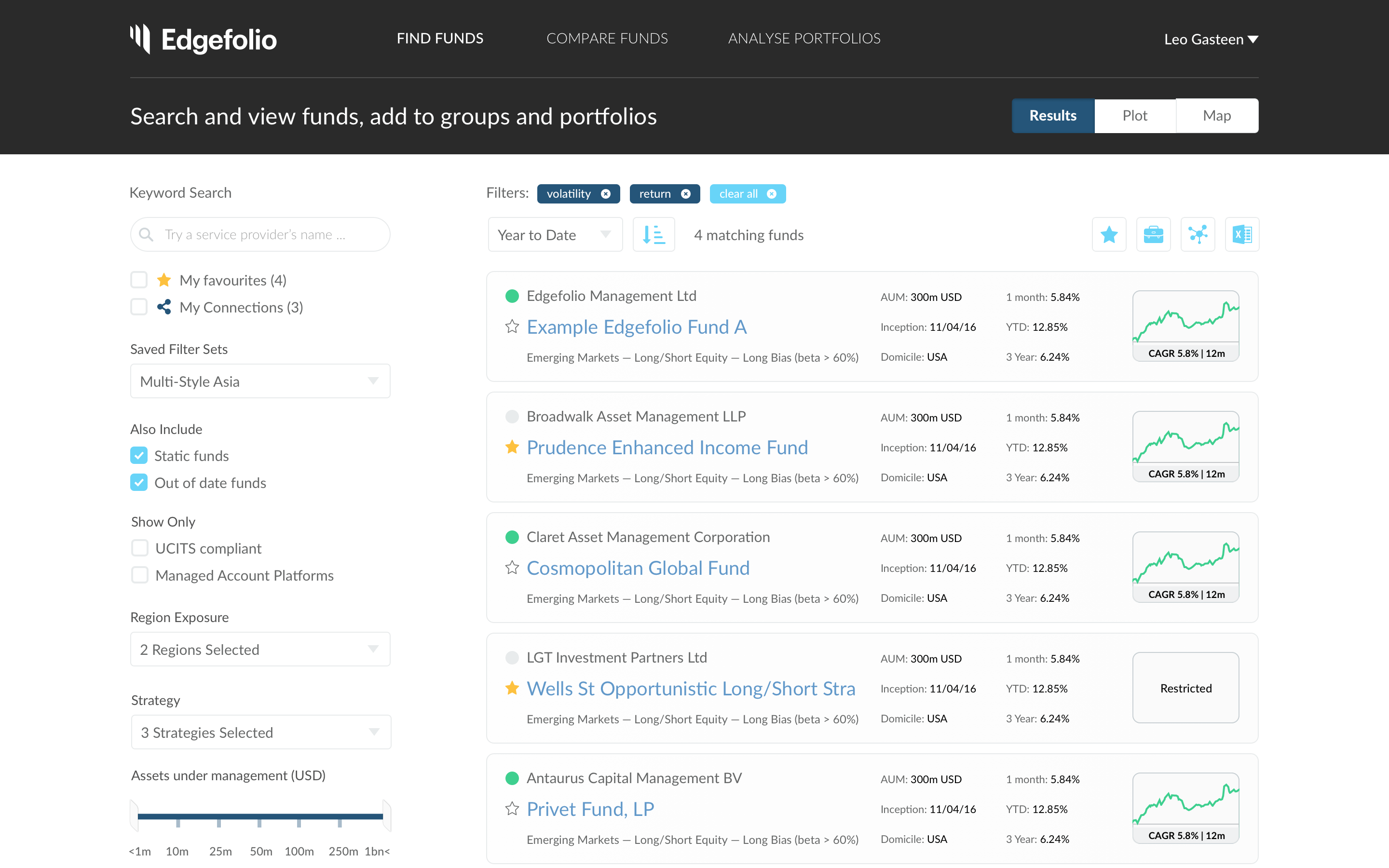 Custom Enterprise Solutions
Want to grow your client list, raise assets, and stand out in a highly competitive landscape? Our technology and expertise in the industry can help.
Learn More