Digitising Fund Distribution
Service your investors, understand their behaviour, and empower your team.
Learn More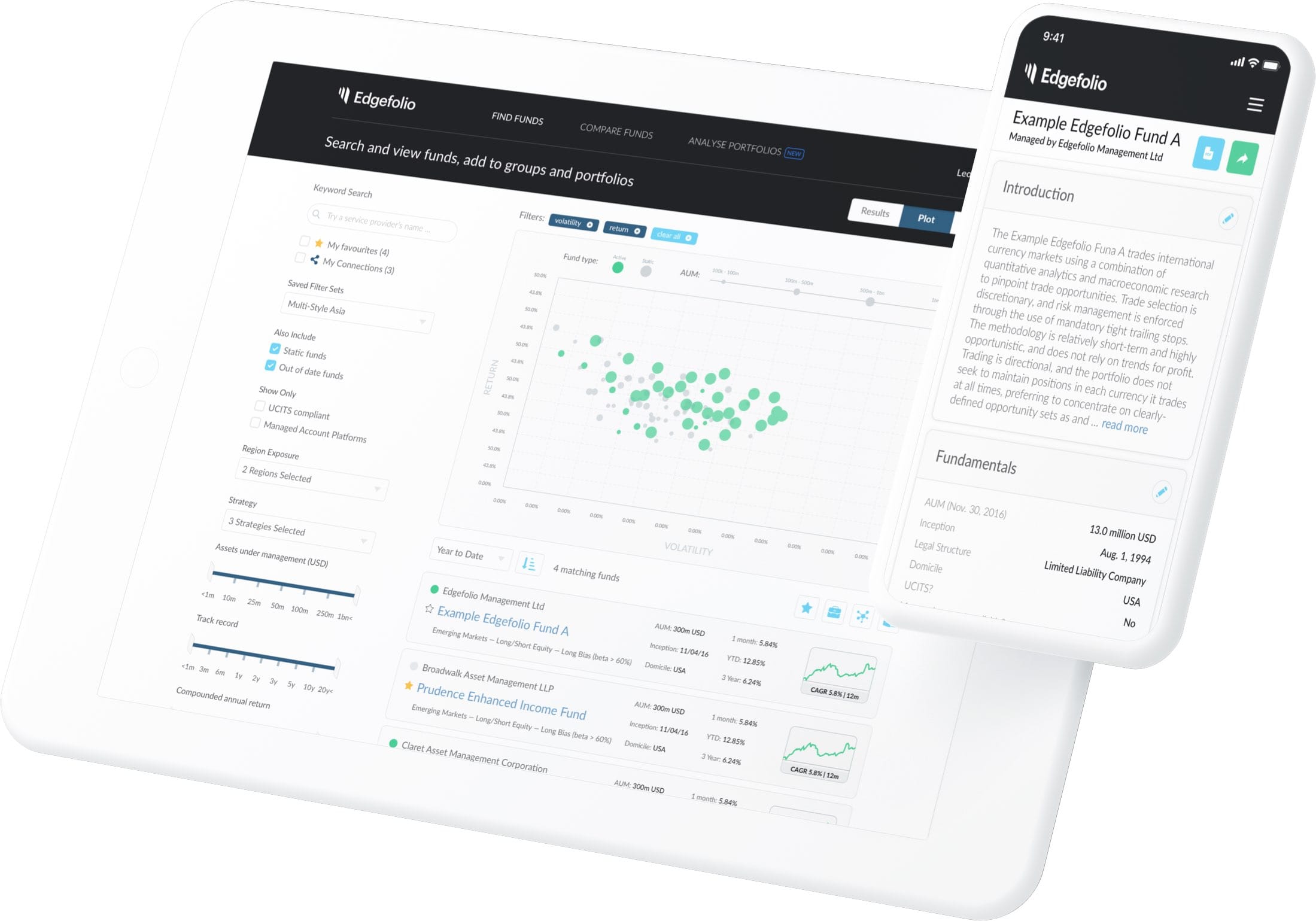 Edgefolio for Investors
Edgefolio lets you identify, analyse and track the best funds. The service comes bundled with rich data on 150,000 funds, and lets you connect with fund managers you're interested in.
Learn More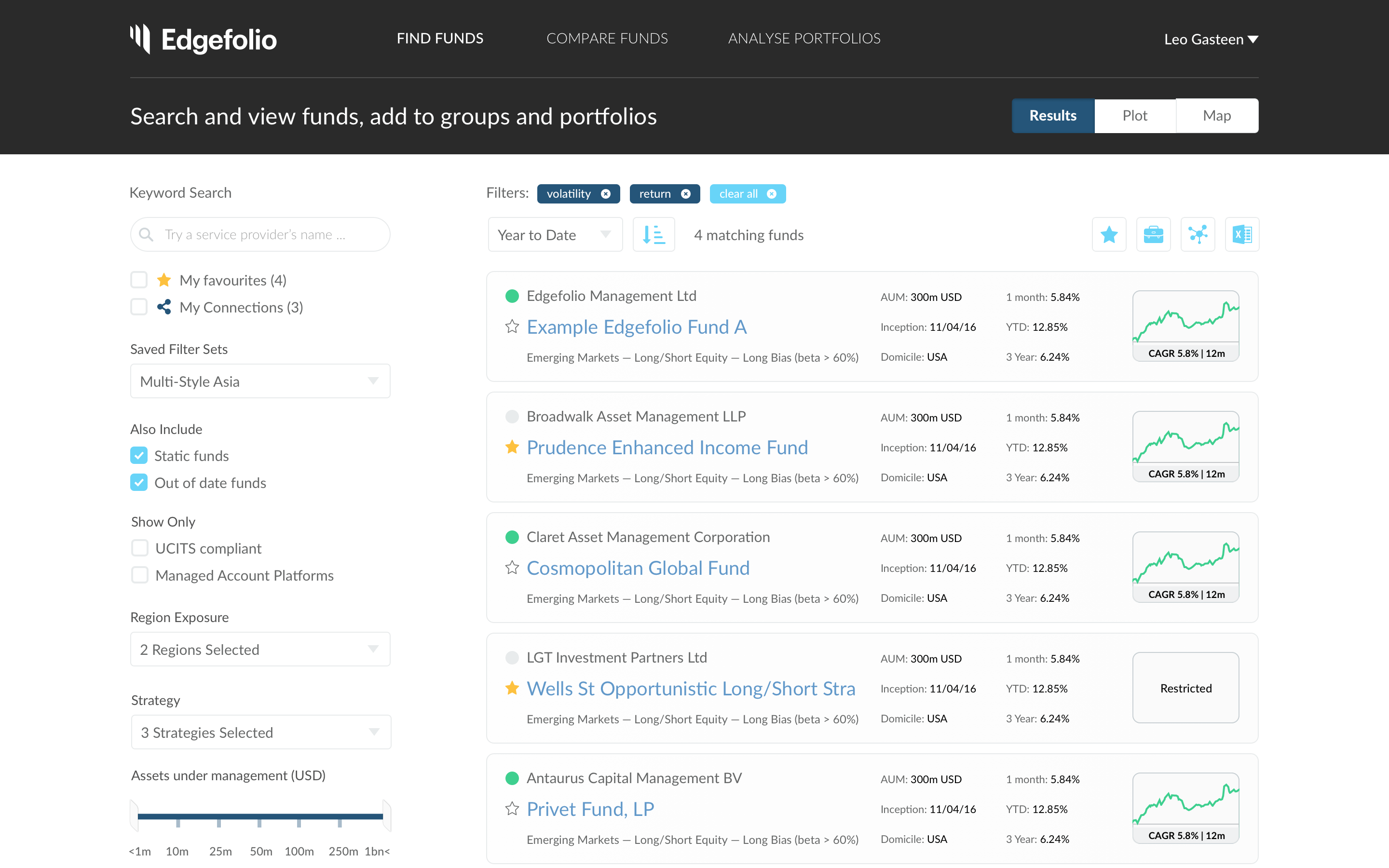 Edgefolio for Fund Managers
Edgefolio is a modern investor portal. It's a bespoke CRM. It's a powerful campaign manager. It's everything fund managers and marketers need to engage their clients, convert new prospects, and keep everyone happy!
Learn More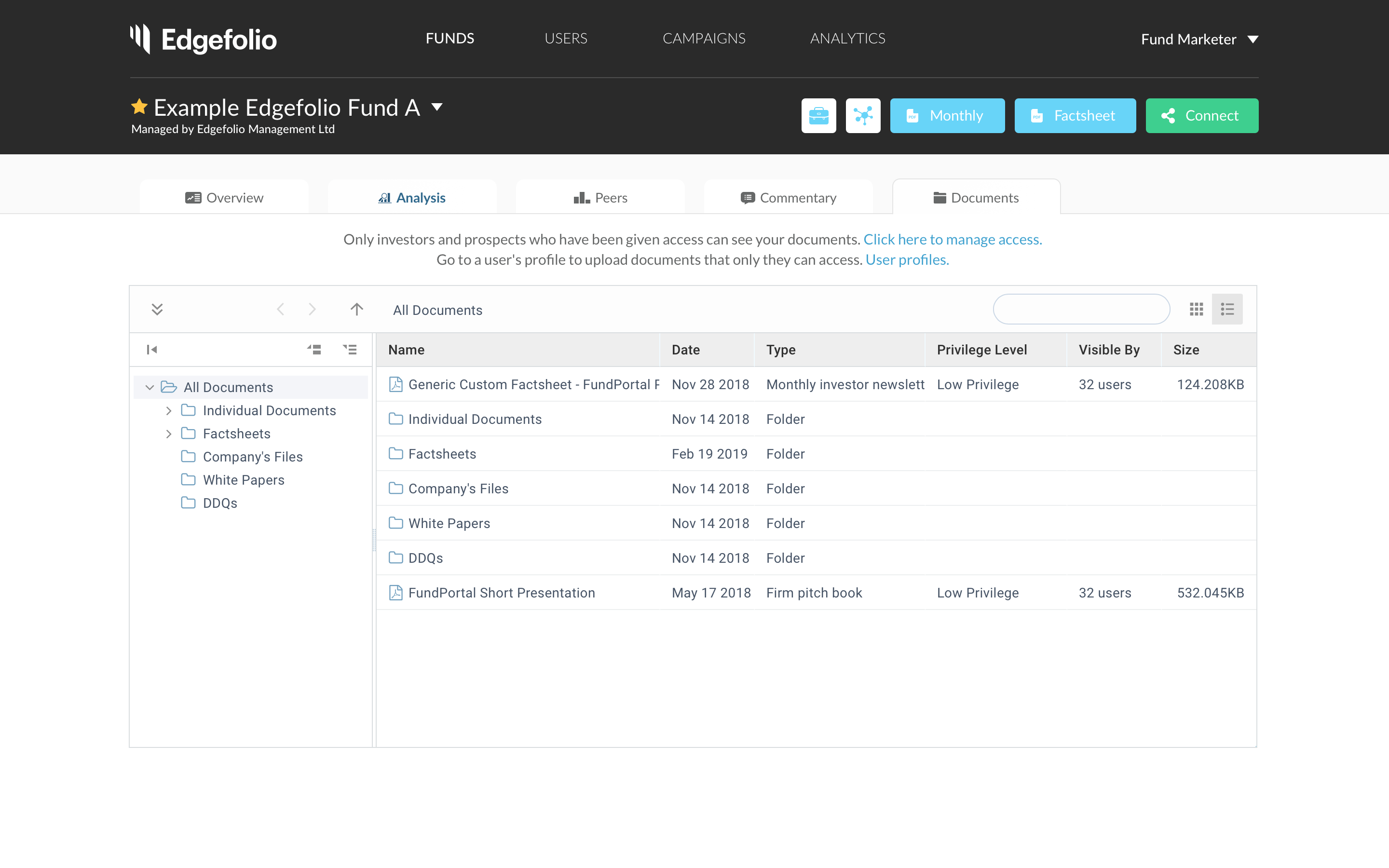 Custom Enterprise Solutions
Want to grow your client list, raise assets, and stand out in a highly competitive landscape? Our technology and expertise in the industry can help.
Learn More