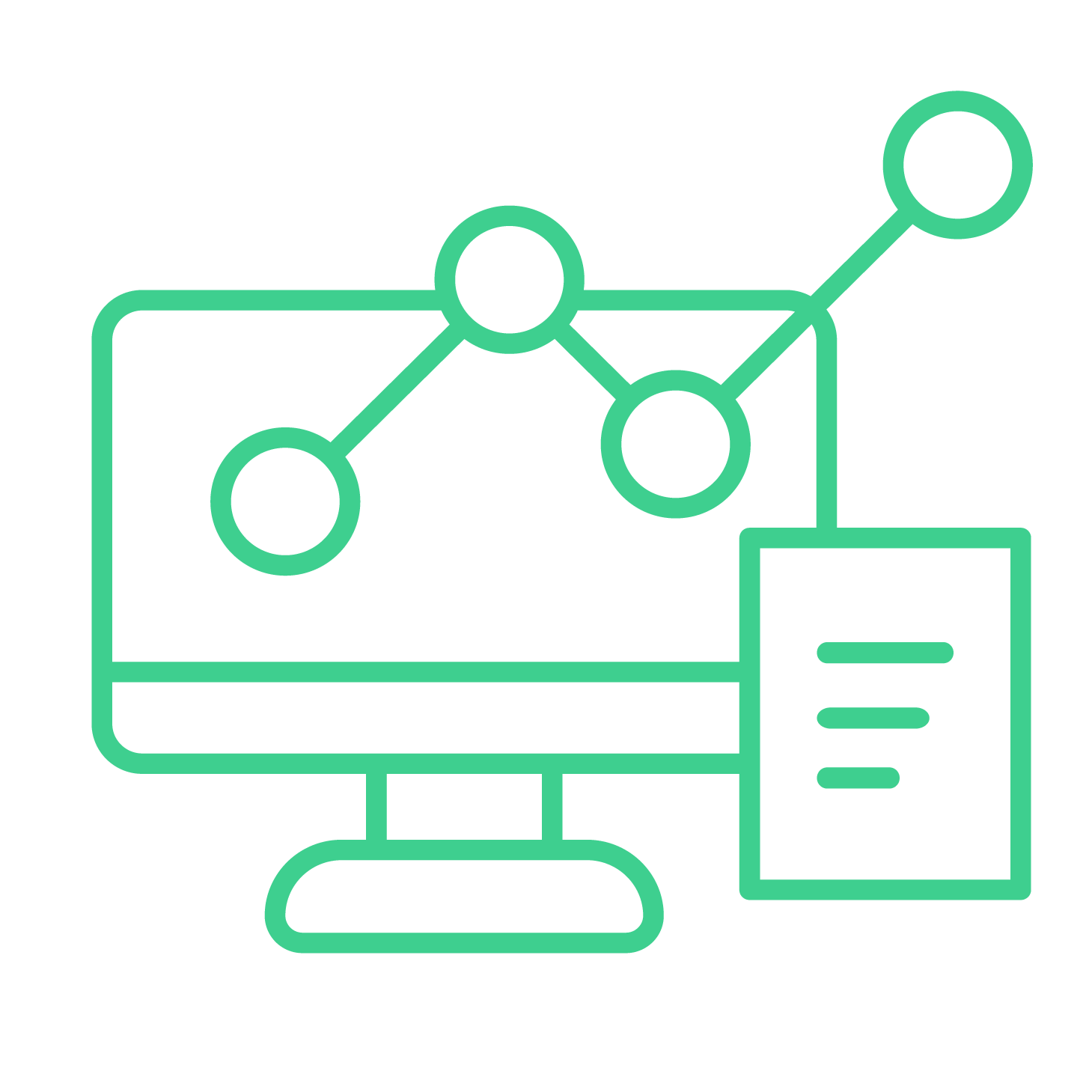 Digital fund distribution for prime brokers
CRM, fund intelligence and fund marketing; take your cap intro service to the next level.
The job is getting harder.
---
More hedge funds than ever
Capturing, monitoring and presenting these funds requires a revolutionary approach.
Changing investor demands
Increasingly-knowledgeable investors demand self-service insight and transparency.
Risk and compliance
Operational and compliance risk must be managed flawlessly at scale.
Cost control
Margin pressure makes digitisation across operations essential.
Introducing FundPlatform
A compliant, scalable and fully-digital fund distribution and marketing platform.
Technology as a driver
Deliver a next-level cap intro service for your clients and investors.
Tried, tested, trusted
Used by six of the top 10 global investment banks.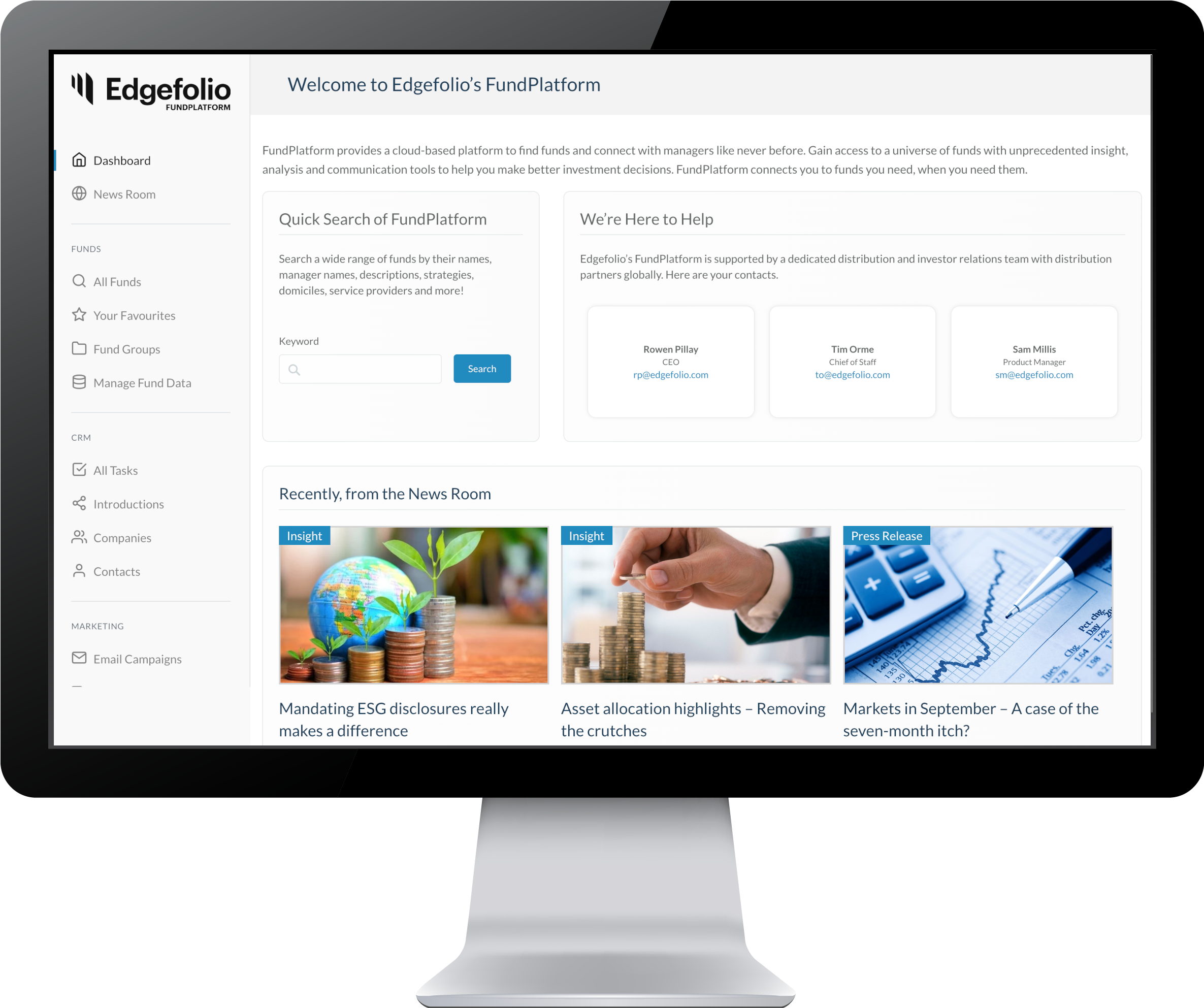 CRM
---
Capture all contacts, conversations, activities and tasks across your fund distribution in one global platform.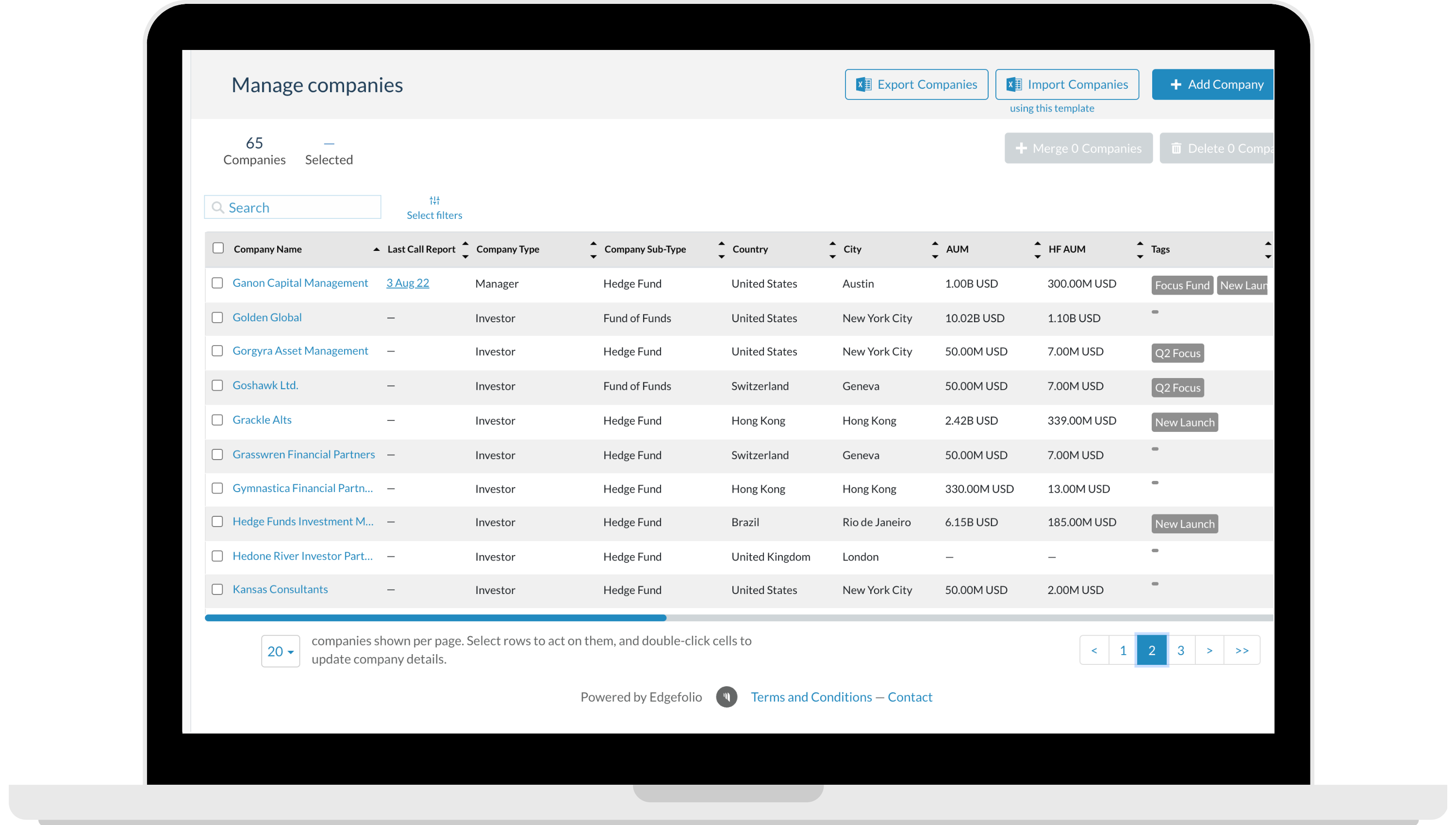 Holistic tracking
All contacts, activities and tasks – in one place.
Collaborate across teams
Consistency and communication, braking down siloes and removing key-man risk.
Business intelligence
Visualise your operation, to better manage teams and drive efficiency.
Better introductions
Use investor engagement analytics to have the right conversation at the right time.
Fund Intelligence
---
Your navigable catalogue of funds for internal and external use.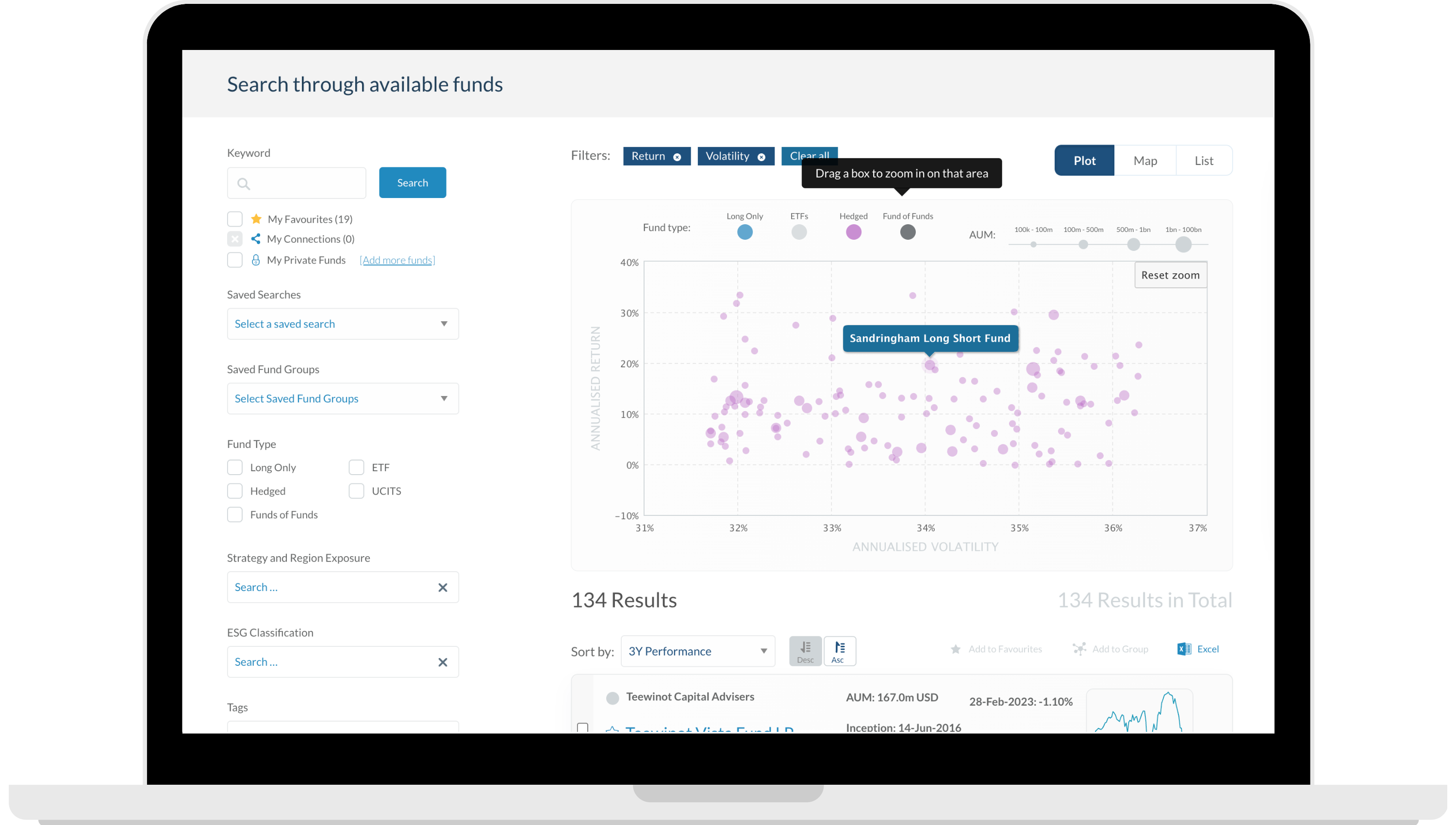 The right information every time
Showcase your funds to investors, and equip your team with answers.
Efficient growth
Use business intelligence to maximise your client relationships.
Silver service at scale
Instant answers, self-service information and focused introductions.
Informed conversations
Monitor investor engagement across the platform, for targeted and relevant outreach.
Fund Marketing
---
Your content and events hub, with built-in distribution and tracking.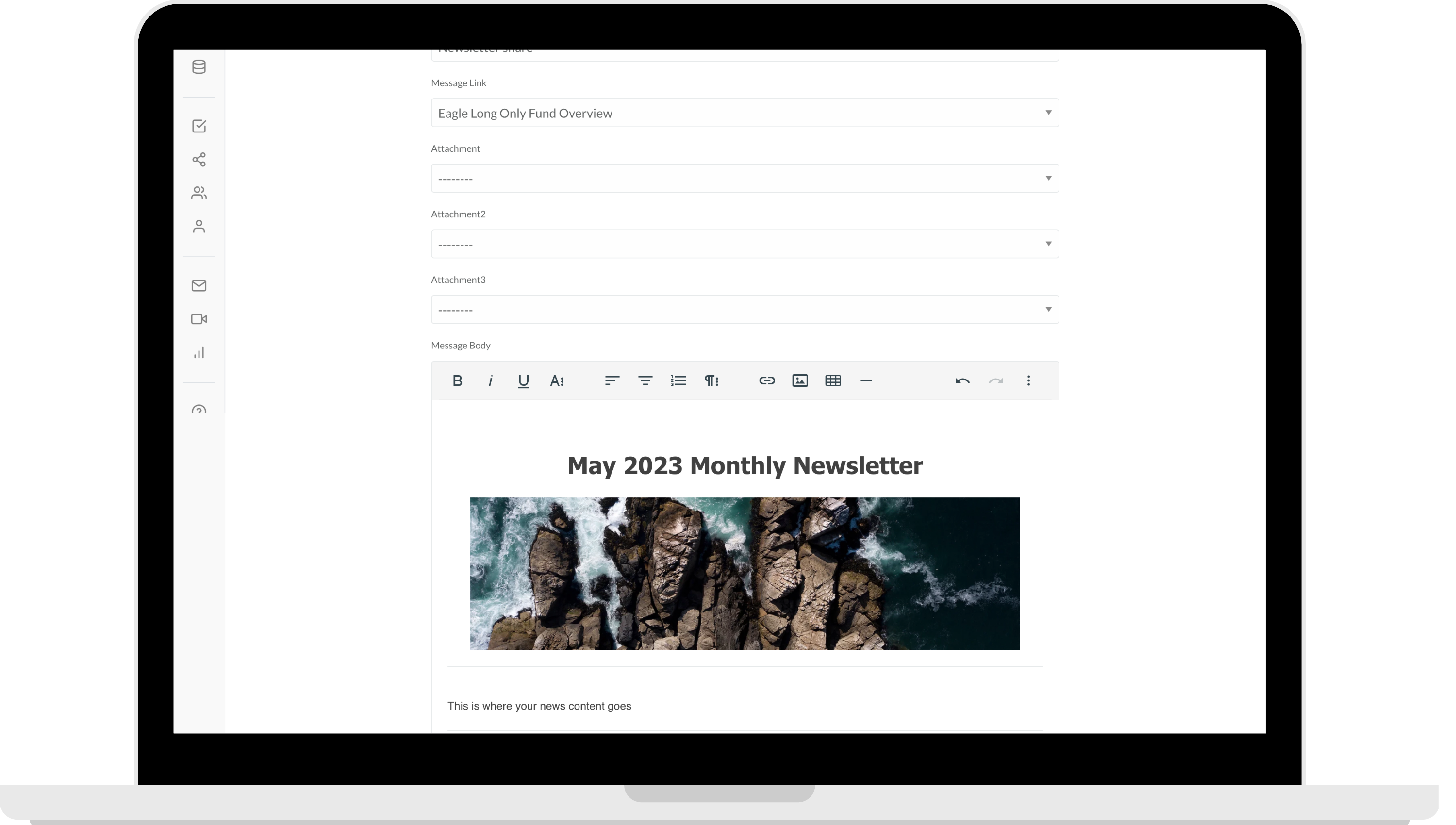 Engage at scale
Streamlined email marketing campaigns; hosted, built, sent.
Host virtual events
Build and present the agenda, drive promotion and handle registrations.
Digitise your marketing
Host all thought leadership in one online repository.
Case study
Morgan Stanley Fund Logic
---
Morgan Stanley uses FundPlatform to deliver FundLogic, its UCITS platform. FundLogic is designed and implemented to satisfy the compliance and regulatory requirements for distributing UCITS funds. A powerful jurisdiction matrix to ensure that passporting and investor access are aligned, as well as enabling the dynamic changes of information to be relevant in terms of language and documentation.