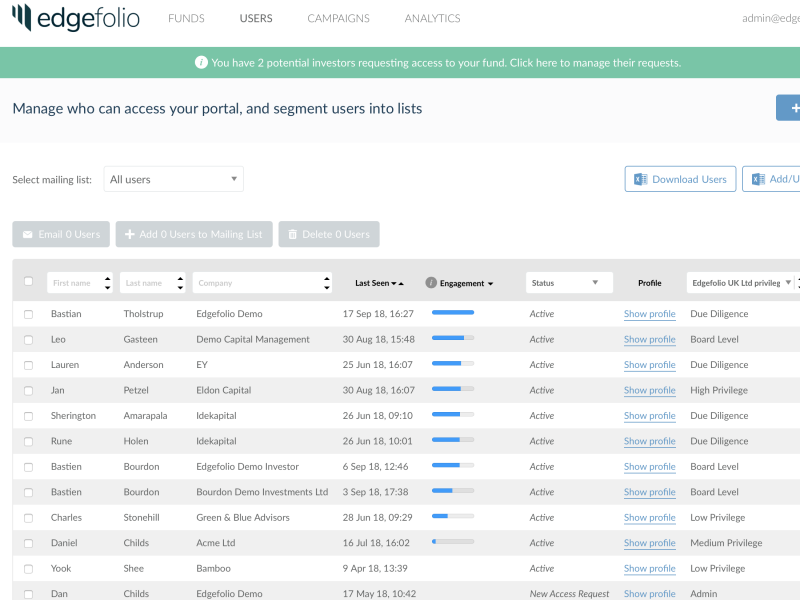 Presenting: Engagement level of your prospects!
– We have all the data, how can we use it in the most efficient way?
– Is there a way to know who is a 'hot' prospect?
– I have more than 2000 Investors in my database, how can I prioritize? 
– If I had time to focus only on  2 prospects, who should they be?