FundPortal is your all-in-one fund marketing platform
Client portal, data room, email campaigns and CRM for fully compliant marketing and investor relations
On average, people replace 3 or more tools they're already paying for when they switch to FundPortal. With full integration, no headaches and fewer mistakes you'll move faster than ever before.
---
Book a demo
You're in good company
---
Join the list of leading hedge funds using our software daily to optimise performance.












Laser-focused hedge fund marketing
Send out your monthly fund performance, source fresh investment and manage outbound email campaigns. Delight and retain investors with full-suite analytics showcasing how you outperform industry-specific benchmarks and peers.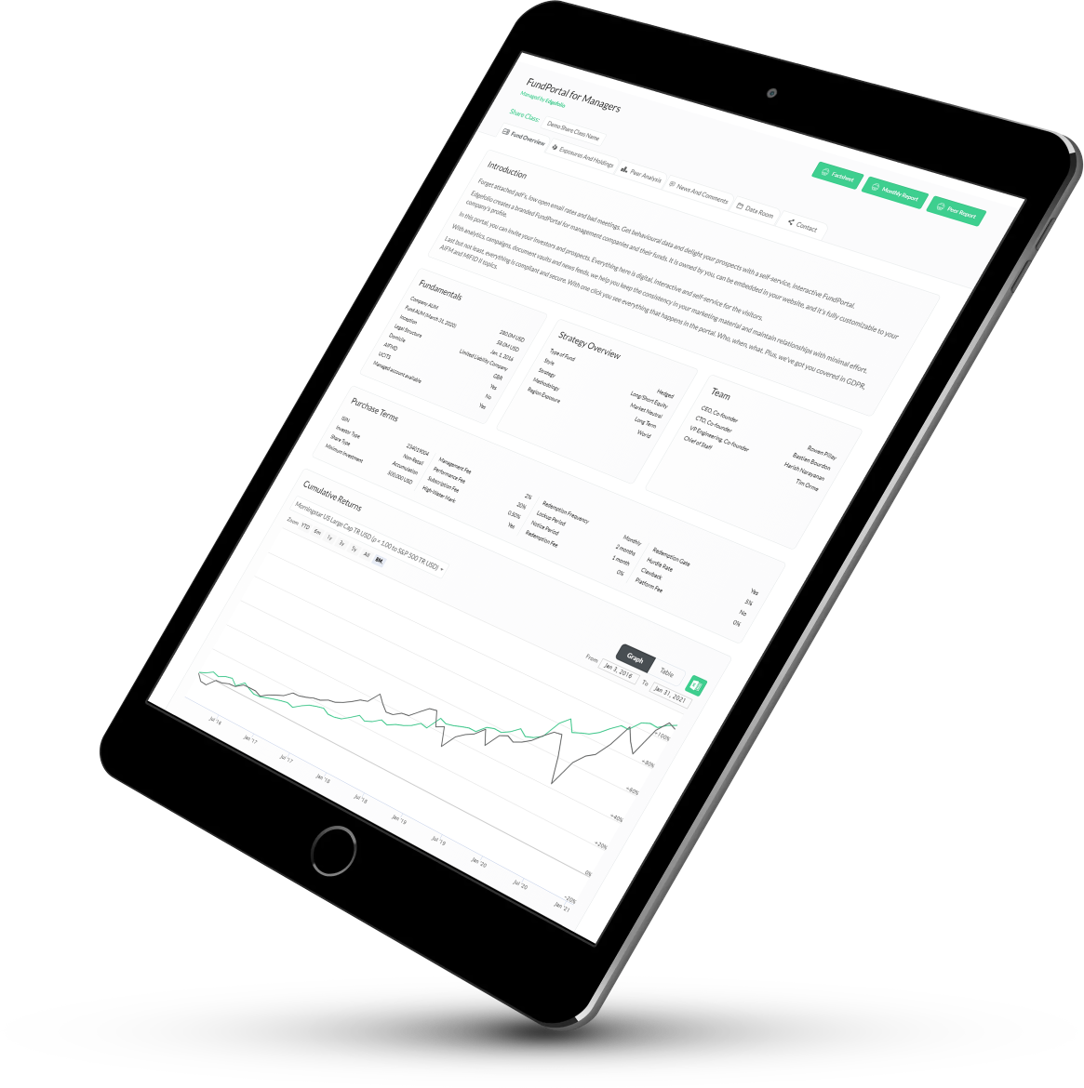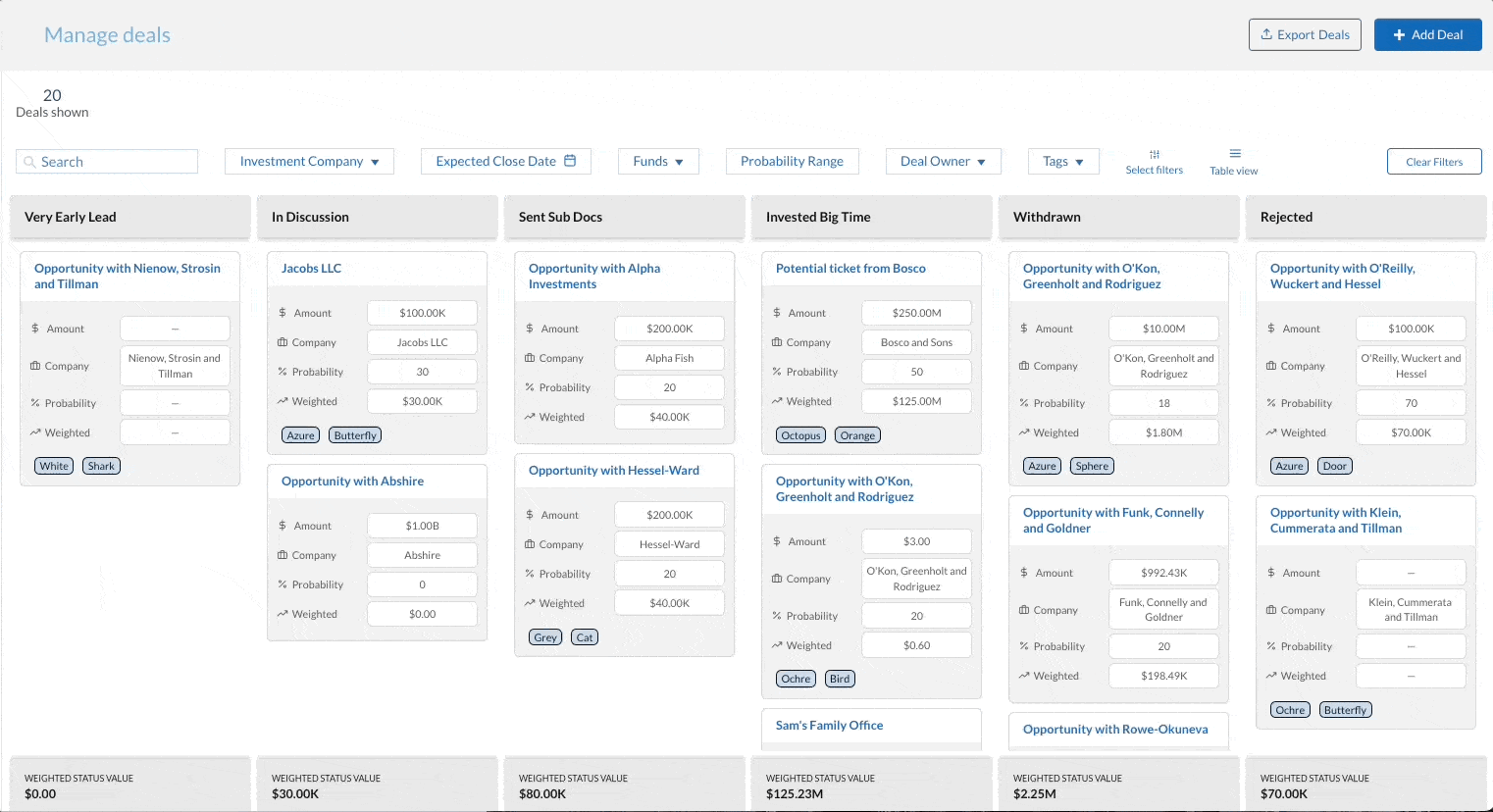 Secure & efficient opportunity management
Quickly respond to multiple requests using your branded, fully compliant client portal, CRM, data room & mailing tool. Streamline your tech stack with the all-in-one client communications platform.
Actionable marketing insight
Understand your clients on a deeper level, thanks to Edgefolio's proprietary engagement scoring system. Send timely & relevant communications at the exact moment your investors are thinking about you.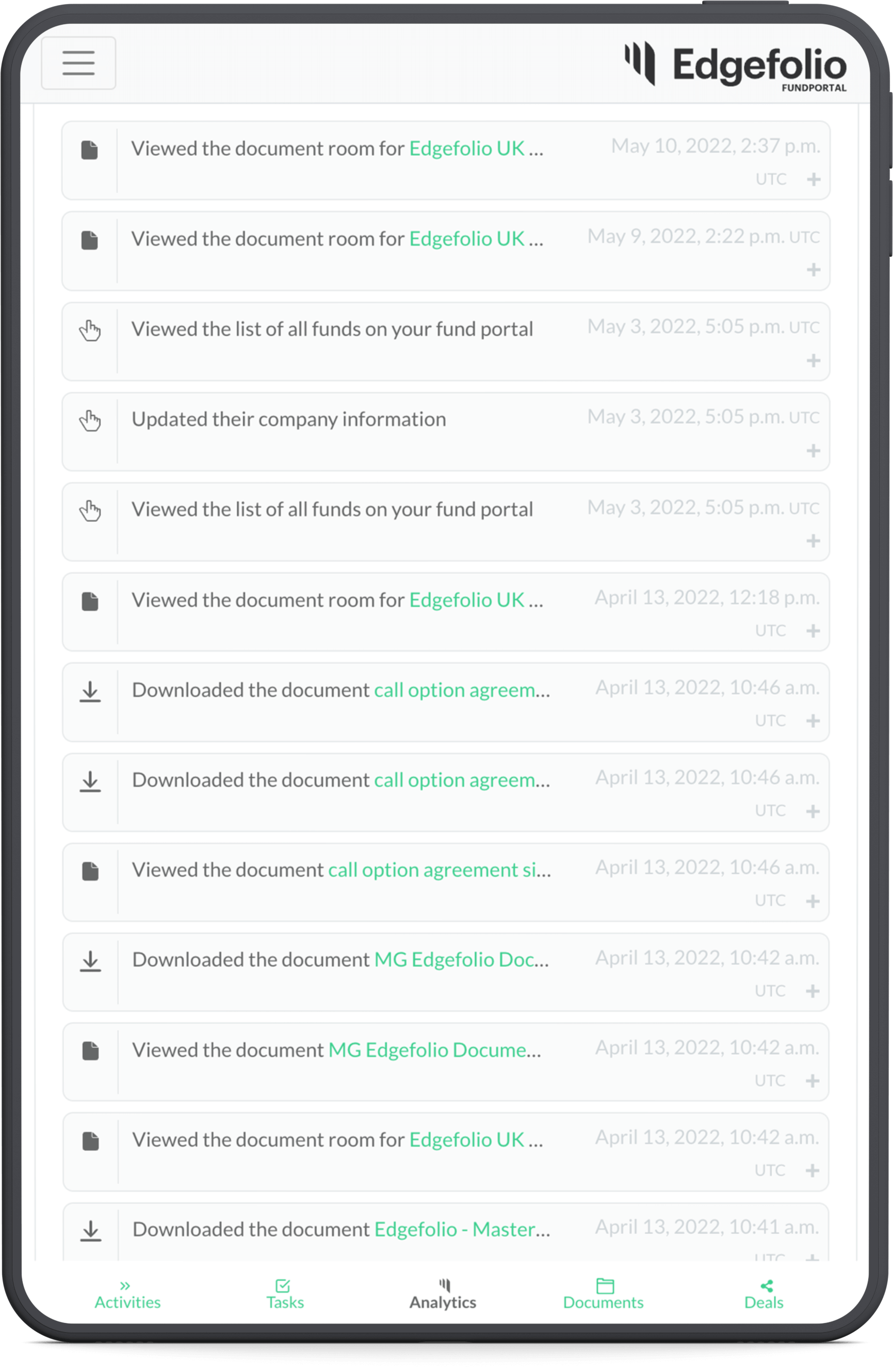 book a demo
Experience the power of FundPortal
---
Your competitive advantage is only a few clicks away
Raise & Retain. Faster & Smarter.
---
Client portal, email campaigns, data room, investor engagement scoring, peer analysis and now CRM, all in one hedge fund marketing platform.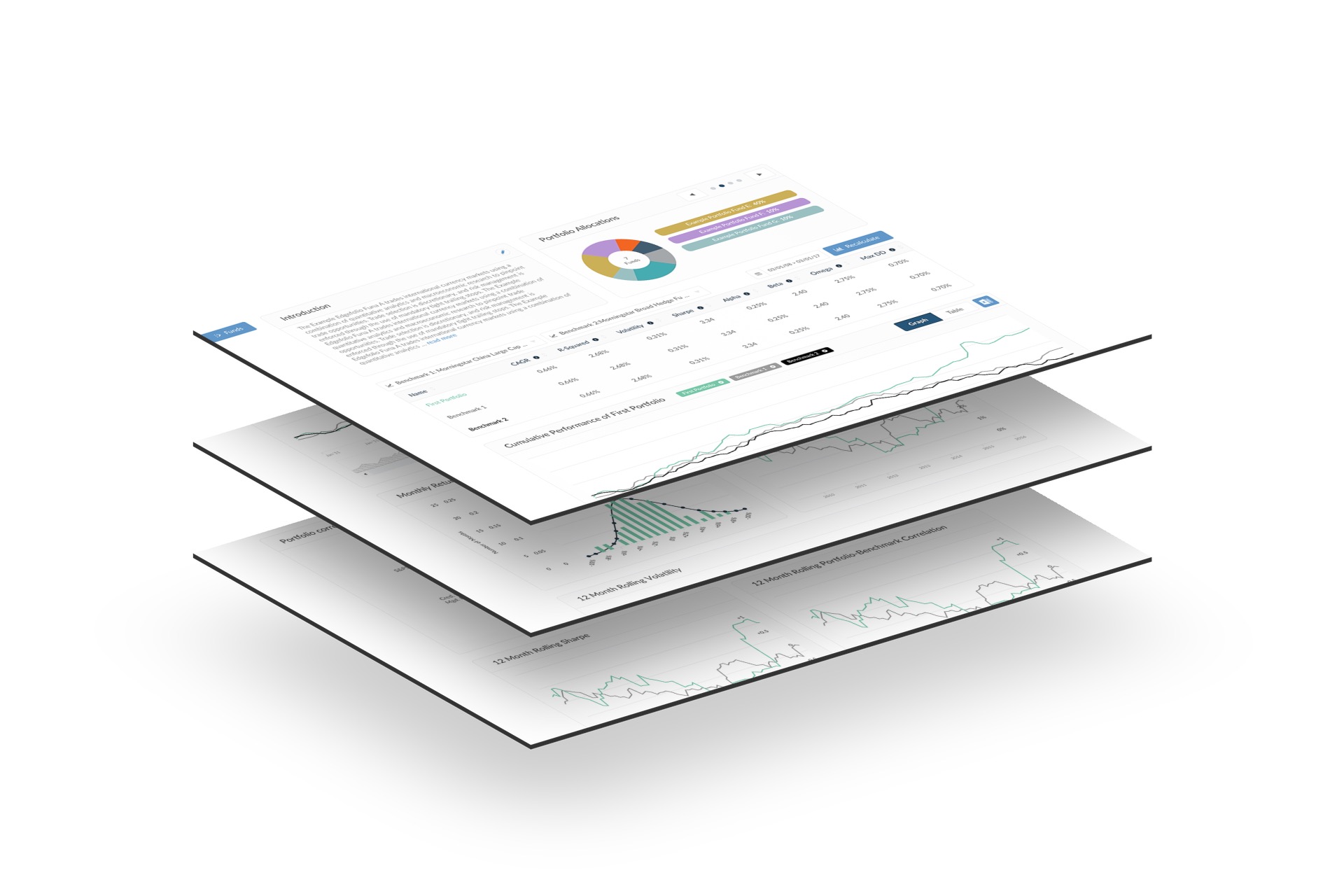 Fund Performance Center
Contextualise your performance with peer analysis, custom benchmarks & more.
CRM
Harness the power of a CRM with every single feature built for asset managers.
Behavioural Analytics
Audit trails, document tracking and investor engagement scoring.
Marketing Platform
Monthly factsheet distribution & automated email campaigns at scale.
Testimonials
Client reviews
---
Join hundreds of fund managers using our platform globally.
FundPortal helps boost our market visibility and let us channel our resources into delivering superior returns. The CRM feature is essential as it enables us to monitor deals, securely manage our contacts, and assess the pipeline value.

Mikael Nastamo
Kenno Group
I could not be more satisfied with FundPortal and am convinced it will ultimately drive much better conversion of investor prospects into fund investors.

Theron De Ris
Eschler Asset Management
FundPortal is intuitive and simple to use with a level of fund and peer analytics unparalleled in the industry. The software has aided Coleman Group in both the presentation of our fund to clients as well as alerting potential investors to us as an investment.

Matt McClean
Coleman Group
I really like the new upgrade, and as you might see by my increased activity, it has transformed my engagement. Many thanks to the team at Edgefolio for incorporating our suggestions into the latest version of FundPortal.

Matthieu Gervis
Poincare Capital
Before getting started
Frequently Asked Questions
---
Why do I need a client portal?
When an investor is considering your fund, every interaction counts – including the digital ones. A client portal means investors get the organised, professional experience they expect and you understand exactly what they're thinking.
How does Edgefolio help me raise capital?
Using our analytics and insights tools, FundPortal lets you securely share all of your fund marketing materials, then understand who's most engaged, who's read your commentaries and thus where to focus your time.
How long does it take to implement?
Our 1-week implementation process requires just two short calls together, to collect the necessary information about your funds. Once we have that, your fully white-labeled FundPortal will be set up within 5 working days.
Is it easy to migrate onto FundPortal from my current CRM?
FundPortal has integrations and tools to let you import your current list of investors and prospects from your existing CRM tools
News & Blog
Latest Blog Posts
---
Read more from us on the latest industry news, product updates and tips on how to be a better fund marketer.