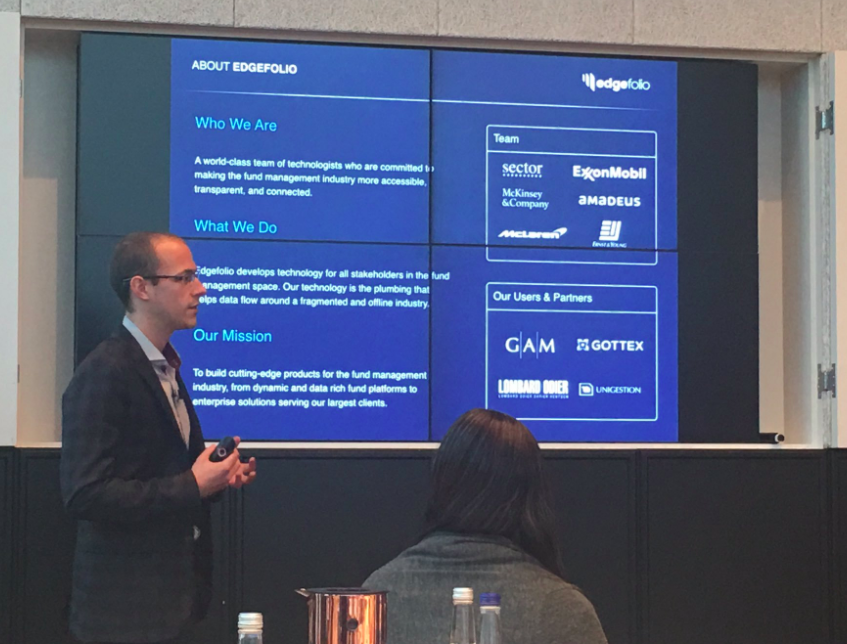 This December saw the 4th annual 'Oslo meets Hackney' event take place. The annual gathering hosts a delegation of representatives from the Oslo Business Region alongside their Hackney and London counterparts. The partnership aims to strengthen investment and trading links between business in both regions.
This year's panel were tasked with selecting the next billion dollar company. Edgefolio was announced the winner – winning a ticket to pitch at Europe Money 2020, Copenhagen.
Edgefolio equips investors with the tools to discover and analyse thousands of managers, whilst giving managers tools to maintain scalable investor relations in an era of increasing regulations. Additionally, Edgefolio works in partnership with prominent prime brokerage teams, who leverage the cutting-edge technology to streamline the fundraising process for their clients.