Artificial Intelligence is an area of computer science that focuses on the creation of intelligent machines that work and react like humans. Artificial Intelligence funds potentially stand to benefit from increased adoption and utilization of artificial intelligence, including those involved with industrial and non-industrial robotics, automation, 3D printing, natural language processing, social media, and autonomous vehicles.
Just this week, Softbank announced its second megafund to invest into technology companies developing artificial intelligence technologies around the world.
Artificial Intelligence funds are funds that meet at least one of the following three criteria:
They are funds that specifically invest in companies involved in the development of new products or services, technological improvements in scientific research related to artificial intelligence, or
They are funds that have at least 25% of portfolio exposure to companies that spend large amounts on artificial intelligence research and development (R&D) expenses. Examples of such companies are Amazon, Tesla Motors, Apple and Alphabet.
They are funds that use artificial intelligence methodologies to select individual securities for inclusion into the fund.
Click on any fund below to go to its detail page, for an in-depth analysis, financial data, and graphs. By default, the list is ordered by descending YTD performance.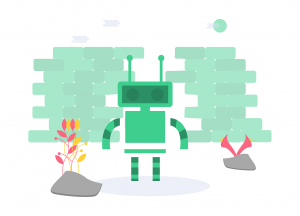 | Rank | Company | Fund Name | YTD | AUM (M$) | Last Month | 3 Years | CAGR |
| --- | --- | --- | --- | --- | --- | --- | --- |
(Fund criteria used: Track Record > 3 Yrs, All or partially invested in AI, July '19)
Do you want to create and access more lists like this? You can easily do so by joining our platform below:
Happy screening!
The Edgefolio team
---
Access the in-depth analysis to view additional measures for this fund group, including relative measures, historical absolute returns, risk and reward analysis and more. You can analyse each of the funds in this group and customise your own fund comparisons on Edgefolio.com. To find out more, contact us for a demo. Sign up to our newsletter for further updates like this from our blog.
Disclaimer
Data provided by Morningstar. Care has been taken to ensure that the information is correct, but Edgefolio neither warrants, represents nor guarantees the contents of information, nor does it accept any responsibility for errors, inaccuracies, omissions or any inconsistencies herein. Past performance does not predict future performance, it should not be the main or sole reason for making an investment decision. The value of investments and any income from them can fall as well as rise.