We are all looking for ways to make our daily fund marketing workflows more efficient. Inefficient workflows are not just a waste of time, but often they are simply bypassed, leading to poor outcomes and increased operational risk.
That's why we've launched a new Outlook add-in for FundPortal, our fund marketing solution. It delivers greater integration between these two business-critical high-frequency solutions, making sure you are always capturing information in FundPortal, and always using the contextual information from FundPortal to make decisions and build client and prospect relationships. 
 Here are some of the enhanced workflows at a glance.
Outlook activity, automatically tracked in FundPortal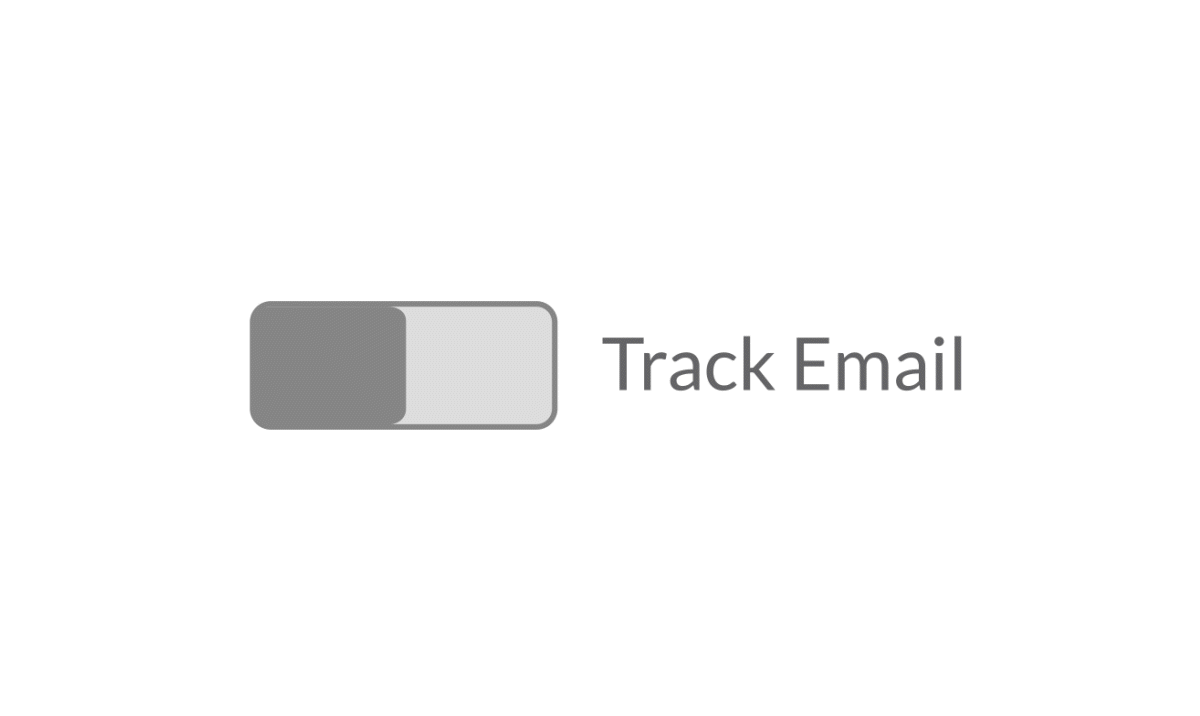 We know that a large proportion of fund manager communication with clients and prospects happens over email. Capturing and providing firm-wide visibility of this activity is very important for you to have informed conversations, make strategic decisions, and avoid key-may risk. 
FundPortal clients can already track emails for all email clients, but the Outlook add-in streamlines this for Outlook users. Email tracking can be toggled on and off, and for those contacts you never want to track, this can be blocked at a domain level. 
Contact information – held in FundPortal, displayed in Outlook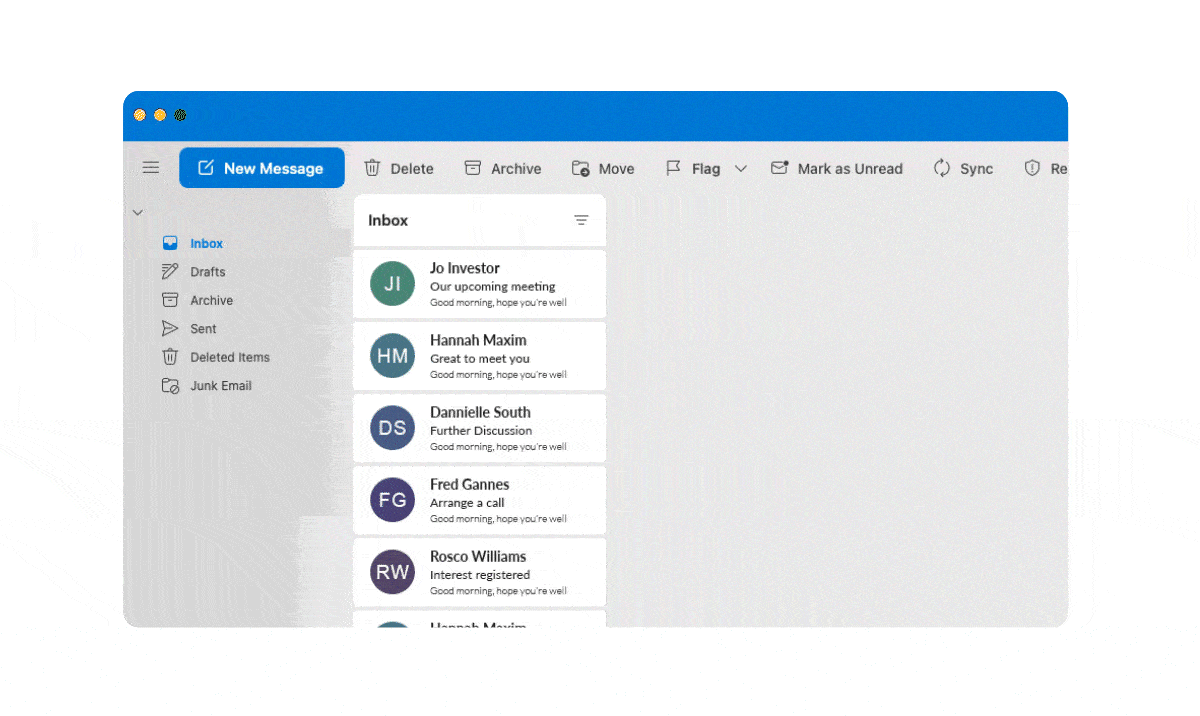 A key benefit for FundPortal clients is the ability to track client and prospect engagement with their marketing; who has read the latest newsletter? Who opened the quarterly update email? Who viewed the latest factsheet in the data room? This information can drive focused follow-up, and help to prioritise leads. 
Although FundPortal provides this engagement information in a highly visual and easy-to-consume way, marketers often need to access it whilst sending and receiving emails. Operating under time pressure, it can be easy to abandon the best practice of always loking at the contact history in the CRM before sending an email.
With the new Outlook add-in, key information – including engagement activity – is shown in a side panel directly within Outlook. So when you go to send an email to a prospect, you instantly have access to the necessary data to have an informed conversation without needing to leave Outlook.
Adding to your FundPortal contact records using Outlook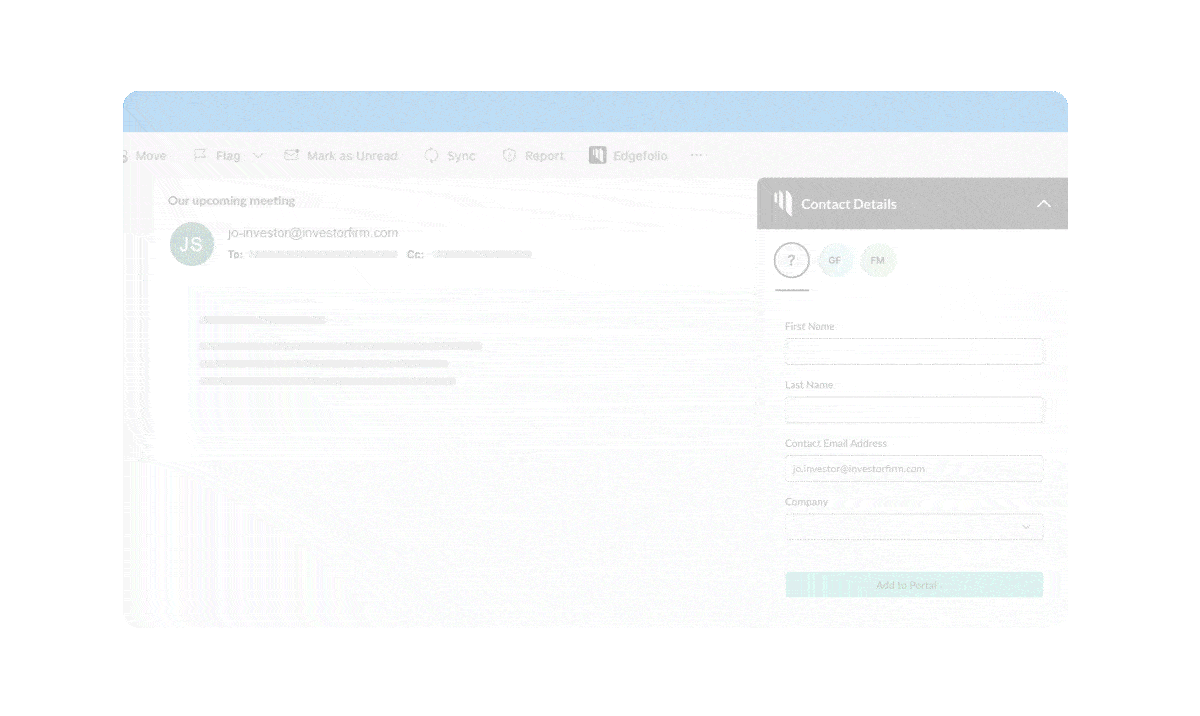 As you email your clients and prospects, you may discover valuable information that you would like to capture against the contact record in FundPortal. That might be a new phone number or a job title, or it could be an entirely new contact at an organisation. In theory it sounds easy to quickly type this information into your CRM, but in reality this best practice is also often abandoned. This information can often be lost, captured only in an Outlook email that is in turn buried in a busy inbox. 
With the new FundPortal Outlook add-in, you can add data to your FundPortal contact records, and even create new contacts, all from within Outlook. You can populate the fields exactly as if you were inside FundPortal – adding essentials such as job title, telephone number, company, and even setting tasks for your team and logging activities. Even the most time-poor FundPortal users will find this unavoidably quick and easy to do.
The new add-in works on Windows, Mac and the web, and will be released in early May. We will be reaching out to all FundPortal clients directly with guidance on how to install the add-in to start saving time with this free productivity upgrade.