As digital infrastructure matures in alternative asset management, so does the need for client, or investor portals. Even the most experienced asset managers now realise that their previous 'tech stack' consisting of a little book of contacts and excel spreadsheet, is no longer fit for purpose. This month, we delve into the many reasons why a hedge fund needs a client portal in 2022.
What is an investor portal?
Let's start with what one is. An investor portal is a gateway to a secure digital platform, to provide clients with valuable information about the fund they've invested in. This is usually accessed through the public-facing company website, with a direction on site to 'Log In'
As an investor, if your fund isn't already using an Investors' Portal, you may want to ask yourself "why not?"
When pretty much all of modern life involves signing in online to receive specific or sensitive information (think NHS & Government gateways, banking, schools, eCommerce – the list goes on), does it not make sense that your hedge fund manager has at the very least the same level of security, transparency and analytics as the website that delivers your groceries?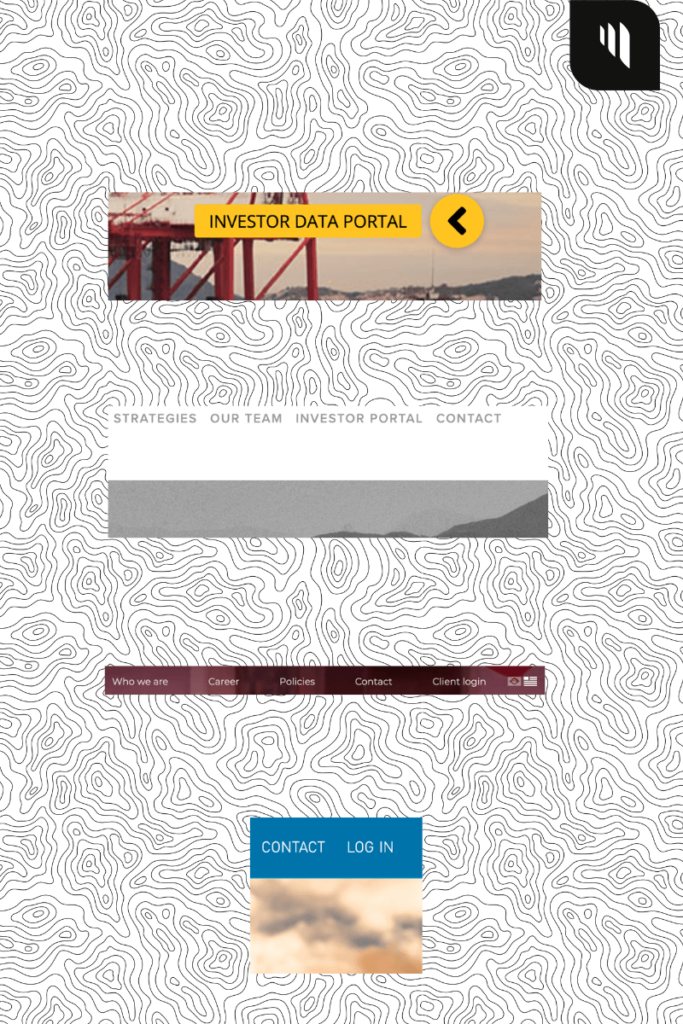 What information should your investor portal contain?
A really basic investor portal will usually include:
An overview of the company's business model and investment strategy

Financial performance, past and present

Pictures and contact details of management team
A powerful, fully optimised and compliant Investor portal would include all of the above, but also have:
Peer review of similar funds –

Data integrations with the World's leading providers of financial data mean that you can guarantee that your fund has a better long-term performance than a rival.

Compliance –

The larger you grow, the more likely that some of your investors will not be domiciled in the same country as you. With the right client portal software, data management nightmares are a thing of the past.
Usage analytics –

Every digital platform has the opportunity to work harder for you and provide you with what we all crave more of – Data. The best client portal on the market offers insight as to who in your contact base is most engaged with your emails, factsheets, and what you showcase in your portal.

Digital factsheets –

Sending out fund factsheets to investors and prospects can be a time consuming monthly activity for otherwise time-poor fund managers. Without a digitised approach, this can prove difficult to scale your AUM.
Your content –

A high-end Investor portal can also double-up as your own personal content machine, with the ability to place relevant blogs, thought leadership and videos pertaining to your strategy. This gives prospects the opportunity to learn more about you and your fund before you meet.
Data room – Any high-end client portal should also act as a digital storage solution for all the funds legal information.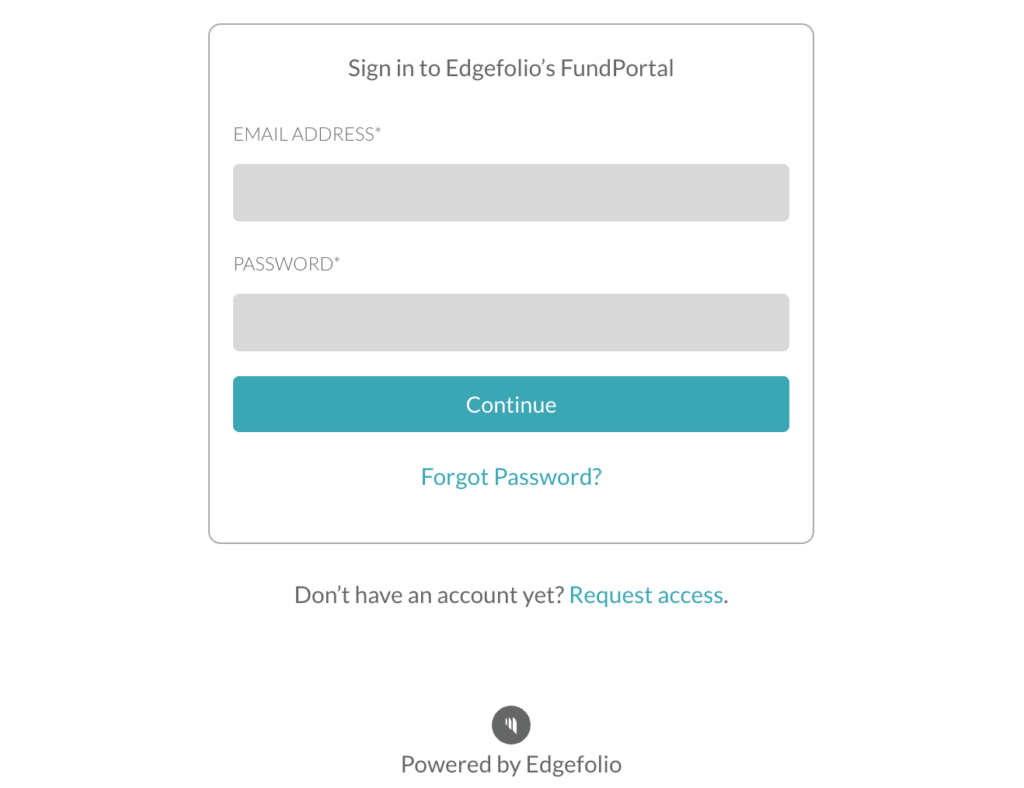 Benefits of having an investor portal for hedge funds
One of the major benefits of having an investor portal for hedge funds is to provide transparency. It has been shown that a lack of transparency in the hedge fund industry has led to many issues, such as fraud and insider trading.
By providing investors with access to all documents, monthly factsheets and more, there is a better chance for the investors to have a clear understanding of the fund's performance.
Having an investor portal for your fund also provides benefits when it comes to management. With one centralised location all information can be accessed by all members on the team, at any time, whether working remotely or not. This can lead to increased productivity and efficiency within the company.
Fund managers, how many times have you needed to answer the same question, send the same document or create a 'bespoke' presentation for your prospects?
Rather than using 100s of copy-pasted documents or attempting to guess how engaged someone is, it's much more efficient to have a track record of all your prospect's activities – knowing exactly what she or he might be interested in and how you should lead the conversation.
As everything else in their life has become digitised, and accessed through a portal, the same is now the case for Investors. People are now used to viewing content at their own pace – at a time that's convenient for them, so hedge funds should facilitate this.
Less mistakes – Some funds have various investor types, with some having more access to certain information than others, meaning there is always the opportunity that mistakes are made when sending out fund information.
Marketing & investor relations
Investor portals are an important part of a company's investor relations strategy because they help build trust and relationships between the company and their investors.
A hedge fund needs a portal if they want to start marketing their fund at scale. A well-designed hedge fund portal can help attract new investors and retain existing ones. Combine your client portal with a CRM tool, and your sales and marketing machine is ready to go.
Other considerations when choosing your hedge fund's investor portal
Platform compatibility- Make sure that any investor relations management tool you choose will work on your preferred computer or mobile device.
Customer service – Customer service is an essential part of any business relationship, so it is important to make sure that any provider offers helpful customer support in case something goes wrong with your account. Some larger funds have built their own in-house client portals, subsequently incurring the cost of a full-time technical person to maintain it. So it's worth considering in-house versus companies offering a dedicated service.
Ease of use- If you're not able to learn how to use it, its usefulness diminishes.
Quality Matters – Sharing your information in a transparent, real-time and formatted way is the best way to go big. And if you are an emerging manager who wants institutional interest, then this is the only way forward.
Integration: Does your client portal work with your customer relationship management (CRM) platform? If you want to control the investor journey then you need to understand it first. Make sure that you can either manually integrate your investor portal with your CRM, or that they come together as one solution.

Conclusion: Does your fund need an investor portal?
This could, and perhaps should, simply read yes.
Although, If you run a cost-benefit analysis for your own fund, it's hard not to see that it is absolutely worth bringing technology to help for the reasons listed above.
It also makes sense then, to use the same tech company as the investment banks do for their prime brokerage and capital introductions. Get started by booking a demo with us.