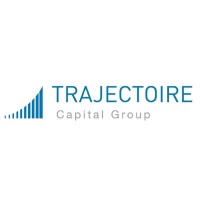 As part of our new 'Exposure' series, we'll be sitting down with some of our clients, and showcasing the brands, the people behind the funds, their investment strategies and their thoughts on how technology is disrupting both the present and the future of the fund industry.
In this edition we're talking with Cyril Bériot, Partner & Head of Business Development, at Trajectoire Capital Group.
Please give us a brief introduction to yourself and your fund: 
My name is Cyril Bériot. I joined Trajectoire in 2021, having worked in industry since the early 1990s. I have traded options for about 11 years of my life, the first four years with Arié in Chicago, before joining the sell side at Societe Generale in 2003, where I moved to London to develop the activity on the hedge fund business. 
Could you tell us a bit about Trajectoire:
Trajectoire is an expert in volatility and options. It was founded by Arié Assayag in 2018. 
We have developed a number of signals that allow us to try to understand the different regimes of volatility: stable, unstable, with different degrees of information, to try to understand if we can make the most of the inefficiencies generated.
We have created some models that are generating some signals, and there's a discretionary overlay of risk management that decides based on the environment.
What was the inspiration/motivation for launching?
Arié lives and breathes options trading and volatility. The reason why he set up Trajectoire is, despite having managed options and volatility all his life, as well as allocating to external hedge funds, he has never invested into any volatility products. 
The reason was that for him, there was never an efficient volatility product out there. Previously you could split this world into two different parts. The first one would be basically buying premium and bleeding day in day out until you expect a crisis to happen but those only happen every, you know, eight to ten years. 
And then the other side of the coin was volatility arbitrage where basically you sell risk premia and you sell volatility, but then your risk of blowing up is every two to three years. So he said that there's really nothing interesting in either of those two separate strategies, and thus Trajectoire was born.
What is your unique value proposition? 
We're trying to combine volatility arbitrage with tail/long options and short term trading.  We also have to adapt and diversify to other classes that may provide better opportunities. Volatility contracts can sometimes be a good gauge of market fear and uncertainty and therefore a good piece of information to feed to our models. 
We have to constantly evolve our models and our signals, to always ensure that we can adapt to the changing environments. We believe that we have entered into a new decade of high volatility across all asset classes. The crisis is no longer centered around equities, but has spread out to currencies, rates and credit. Going forward, having the expertise to manage volatility with a strong risk management framework will be essential to survive and generate alpha. 
How else do you attract new investors?
One of the reasons that we chose Edgefolio is to accelerate the marketing aspect of attracting new investors. We want to have the best digital tools in all aspects of our operation. For example, we work with a firm providing big data, we have taken the best PMS in the market, we have taken the best marketing tool with Edgefolio to distribute our marketing, reports, etc. A best-in-class tech stack costs money, but we think it's money well spent to be able to be visible and to achieve our goal of having the mission statement discussed.
How do you see digitalization impacting the asset management industry?
Digitization is not something you can ignore – It's one of the reasons that we have developed and expanded our expertise into the crypto world because we believe that there are efficiencies in the crypto world that we would like to acquire.
We are very much interested in the technology that's derived from the crypto world. The blockchain is fascinating, and you cannot ignore it. It is not only helping us improve our approach into the digitization of Trajectoire, but also helps us attract young talents in order to be at the forefront of quantitative research.
Raising capital is difficult for most new hedge funds. How did you overcome this challenge?
I think you need to be visible and that's why Edgefolio can help. You need to be performant, and we've proved this over the last three years. You also need to have an institutional framework, which, you know, with the pedigree of our team is easily achievable. You also need to have the right partners and to have the right assets. Everything needs to be in motion altogether so that you slowly, but surely, build your credibility.