If your firm isn't already using an Investors' Portal, you may want to ask yourself "why not?"
Oftentimes at hedge funds, marketing officers struggle to successfully fulfill the requirements of the job without an essential tool in their toolbox: one central system to support their marketing activities. Why? The primary reason is simple: resources. When your head is down and you are doing your job on a day-to-day basis, it is very difficult – practically impossible – to keep up to date all your marketing material, and perhaps more importantly, follow and embrace business best practices.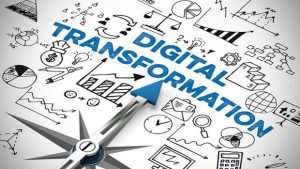 Time is money
All of us have limited resources in terms of time. In a nutshell, the Investor's Portal has the capacity to take part of the job off your shoulders. It is its role to take care of all the recurring processes, while the marketing manager focuses on the day-to-day challenges of their firm's business.
An Investor's Portal also has the advantage of being used by other members of the team as well. It can be part of your firm's compliance, IR and communications activities. For example, even finding the time to attend an industry conference can be a challenge. What makes it even worse, is the feeling of 'not-proper-follow-up' or extra added work without obvious results.
The Investor's portal can take care of all these trivial activities, automating most of your processes and making sure you don't lose time on things that don't add value to your everyday work.
Another reason is efficiency
How many times have you needed to answer the same question, send the same document or create a 'bespoke' presentation for your prospects? Or maybe you needed to drag your PM in a meeting with a potential client, only to realize that they haven't even read your introduction material.
Rather than using 100s of copy-pasted documents or attempting to guess how engaged someone is, it's much more efficient to have a track record of all your prospect's activities – knowing exactly what she or he might be interested in and how you should lead the conversation.
If you run a cost-benefit analysis for your own firm, it's hard not to see that it is absolutely worth bringing technology to help for these reasons alone. But an additional reason is to start showing to your Investors that you are serious about your processes, and you don't let anything in luck.
Quality Matters.
Sharing your information in a transparent, real-time and formatted way is the best way to go big. And if you want institutional interest, then this is the only way forward.
If you need help as to what to start with, our team would be happy to help.